Advances
News from the Editor's Desk
Polluters and their panderers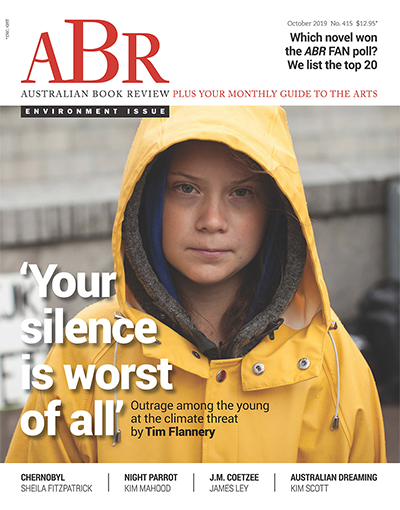 Welcome to our annual Environment issue. As we noted here in 2018, 'Each year the threats seem more nightmarish, the political inaction more reprehensible.' In his Review of the Month, Tim Flannery writes: 'I am not alone in becoming furious at the polluters and those who pander to them, for they are threatening my children and their future as repulsively as any paedophile might.'
Guest editor Billy Griffiths and our many contributors offer a range of reviews, essays, poetry, and survey pieces, all intended to enhance our sense of present dangers, historical factors, and cultural resonances. Dr Griffiths, whose recent travels have taken him to the boab belt in the Northern Territory, also has an editorial.
Special thanks to Eucalypt Australia, which has supported this special issue for a fifth time.
Jolley Prize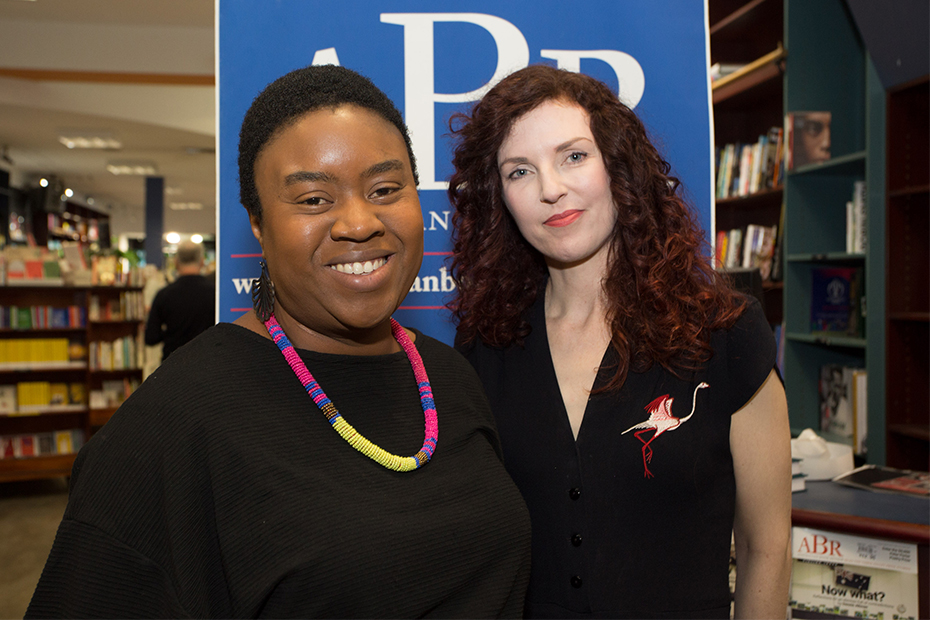 A large audience gathered at Readings Hawthorn on September 11 for the 2019 ABR Elizabeth Jolley Short Story Prize ceremony. All six shortlisted and commended authors were able to join us. After readings from our three shortlisted authors, celebrated writer Maxine Beneba Clarke (representing her fellow judges, John Kinsella and Beejay Silcox) named Sonja Dechian's story 'The Point-Blank Murder' as the overall winner. She receives $5,000. Raaza Jamshed's 'Miracle Windows' was placed second ($3,000); Morgan Nunan's 'Rubble Boy' was placed third ($2,000).
The judges commented: 'At once tender and sinister "The Point-Blank Murder" is a story of parental vigilance, with all of its new terrors. On an isolated rural property, a couple learn how to comfort and care for their newborn. The rhythms of parenthood are new and strange to them – almost otherworldly. One of the pair is listening to a true crime podcast to give the days shape. Why does its distant violence feel so claustrophobically resonant? This assured story is drum-skin taut – it trusts that its readers will find their way into its dark corners, and then emerge, bleary-eyed, back into the merciless sunlight.
All three shortlisted stories appear in the September issue.
ABR Favourite Australian Novel Poll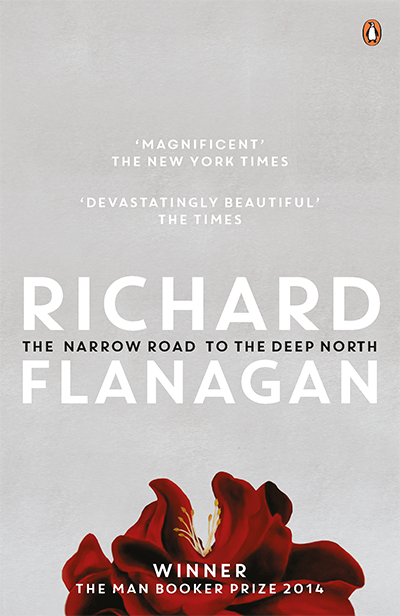 Ten years after the first ABR FAN Poll, the second one was limited to Australian novels published since 2000 (though we received votes for recent classics such as 1984, Voss, and Monkey Grip). When voting closed in mid-September, Richard Flanagan's Booker Prize-winning novel The Narrow Road to the Deep North emerged as a clear winner. Ironically, Tim Winton's Breath came fourth for the second time, ten years after it did so in the original FAN Poll for the best Australian novel of all time. (Alexis Wright's Carpentaria and The Slap by Christos Tsiolkas were the only other crossover entries between the two lists.) For more information and a full list of the top twenty titles, read the ABR Favourite Australian Novels of the Twenty-First Century Poll.
Thanks to our friends at Classics Direct and Readings, we were able to offer lucky voters some brilliant prizes, alongside two free digital subscriptions to ABR. Winners will be notified by email soon.
Comes the dark
Newspaper and magazine house styles, beloved of editors and other pedants, reflect common usage and present realities. It's clear to us that the term 'climate change' – first employed in the 1970s to describe global warming and concomitant threats to the natural world – no longer does justice to the immense challenges facing society, notwithstanding the euphemisms of government and the mendacity of certain commentators, with their vested interests and blinkered vision. 'At one stride comes the dark,' as Coleridge reminds us in his epic poem.
Henceforth, ABR – which shares Tim Flannery's incomprehension at the miserabilism of denialists – will adopt the term 'climate crisis'.
New website!
Many thanks for your comments on our new website, which we launched on September 18 – our first major renovation in some years. We hope you enjoy the fresh new look and functionality.
Hearty thanks to our web developers at Snaffle – especially Nathan Morrow, our valued colleague of nigh on ten years, and his designer, Alice Good.