Fortieth Birthday Fellowship
Moments began as medieval measures, the time it took for a sundial's blade of shadow to shift – ninety seconds or so, depending on the season. A slice of sunlight. A moment now carries cultural as well as temporal weight. A slice of spotlight. Increasingly, we speak of our present as a moment, as if its minutes are sprung ...
...
(read more)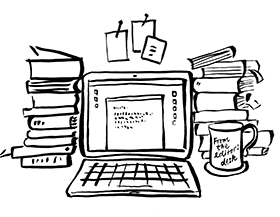 Eyes to the future
As our fortieth birthday celebrations g ...