Commentary
Boys Will Be Boys
by Clementine Ford
Clementine Ford's Boys Will Be Boys is a timely contribution to feminist literature. Her central point is clear and confronting, and it represents something of a challenge. Ford writes, 'everyone's afraid that their daughters might be hurt. No one seems to be scared that their sons might be the ones to do it.'
The book makes the case for a change in how we raise both boys and girls, since how we are currently going about it – conditioning boys to expect a life of entitlement and privilege over their female and non-binary peers – is harmful to all of our children, regardless of their gender or sexual preference. Ford inverts the phrase 'boys will be boys'. She explains how such an attitude, and others like 'boys don't cry', puts emotional straitjackets on boys by prescribing only one version of masculinity, rather than allowing children to develop their own identity. This argument, this call for change, is Ford at her best.
There is no sugar coating in Boys Will Be Boys. Readers will be confronted. The boys she is talking about are not just those in our kindergartens and schools, but those who have grown up, who are in positions of power, and who abuse that power. This is Ford's modus operandi, and while not for everyone, it is a powerful approach. Ford writes what others only think, and therein lies her contribution to our public discourse. She makes it clear – and this will make many readers deeply uncomfortable – that 'rape is in the room. It's there with the survivors, but it's also in the room with the people present who've perpetrated it. Because make no mistake, they're there too.'
Ford is at her strongest when she wields the research at her disposal to articulate complex and controversial arguments. As a reader, I want to hear more about the problem with focusing on consent (it is not as simple as a 'yes', unfortunately), as well as the unofficial databases that are springing up around the world on university campuses to track individuals who assault their peers. Both topics are also touched on by Germaine Greer in On Rape (2018), although Ford provides a more detailed exploration.
This is Ford's second book in three years. Fight Like A Girl (2016) received the ABIA's Matt Richell Award for New Writer of the Year in 2017 and was published in the United States in 2018. While not a sequel, Boys Will Be Boys builds on Fight Like a Girl and consolidates Ford's voice as an important one in Australian public life. However, this work is longer (by around eighty pages), and it could have done without that extra content. Ford's argument – and let there be no mistake, Boys Will Be Boys is a persuasive argument articulated skilfully – is let down by the work's length and the structure of the ending.
Ford veers away from her central argument critiquing the way society deals with boys (and men) and onto a side-track about Men's Rights Activists and Milo Yiannopoulos. Followers of Ford on social media will understand the extreme trolling and threats of violence she receives on a daily basis from these groups, and will also be aware of the public feud between Ford and Yiannopoulos. I have no doubt they will be interested in reading more on these matters. However, for readers less familiar with her online presence and more interested in her central argument, these sections are distracting. As a reader invested in Ford's thesis, I wanted more of her analysis of how we can avoid raising another generation who believes in the phrase 'boys will be boys', not information about fringe groups and the disgusting threats levelled against a feminist figure in Australian society. This is not to say these are not topics to air in public. But Ford has other platforms, and Boys Will Be Boys would be a stronger feminist text without them.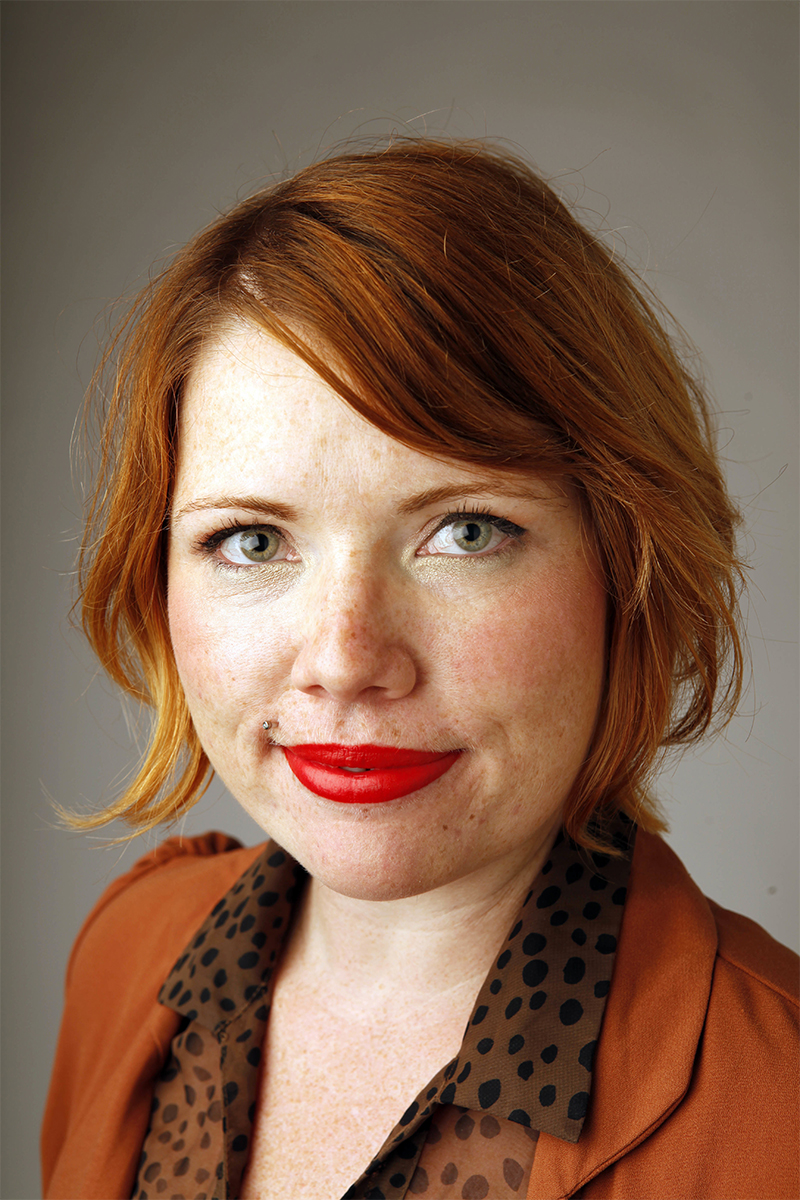 Clementine Ford (photo by Melanie Faith Dove/Fairfax Media)The ending of Boys Will Be Boys does not engage the reader with more of Ford's argument. Instead, Ford offers a list of prominent men accused (and in some cases convicted) of sexual assault and rape. The list – which runs to twenty-five pages – includes the likes of Donald Trump, Arnold Schwarzenegger, and Harvey Weinstein, as well as Australian men from all industries, including politics, sport, and the media. This is a distressing list, and it should not be taken lightly. However, ending a work that is dedicated to starting a difficult conversation about how we as a society can stop our sons hurting our daughters is let down by twenty-five pages highlighting the sins of men.
Boys Will Be Boys left me wanting more of Ford's articulate arguments that I can't find elsewhere, especially her thoughts on consent and how understanding the consequences of how we structure our public debate can provide the drive to change it. Despite veering off track and the depressing 'hall of fame' at the end, Boys Will Be Boys, when on track, remains a ferocious, incisive, and effective treatise.