Advances
News from the Editor's Desk - October 2018

The fall of Ian Buruma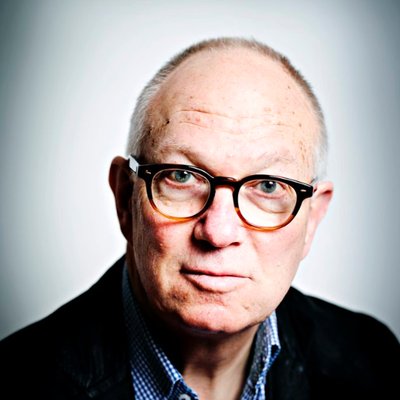 Ian BurumaEveryone knew that Robert Silvers – founding and long-time editor of the New York Review of Books (1963–2017) – would be a hard act to follow, but it just became a whole lot harder after the ouster of his successor, Ian Buruma, after one year in the seat. As we were going to press, the New York Times reported on his sudden departure from the magazine.
This followed the publication of an essay by Jian Ghomeshi, 'a disgraced Canadian radio babysitter who had been accused of sexually assaulting and battering women' (NYT, September 19) Ghomeshi was acquitted of charges of sexual assault in 2016. His essay was one of three related articles published in the October 11 edition of NYRB, under the headline 'The Fall of Man'. Online publication of the article created a predictable furore on social media. Buruma commented: 'I'm no judge of the rights and wrongs of every allegation? How can I be?'
Then he was gone.
Alexander Theatre Reopens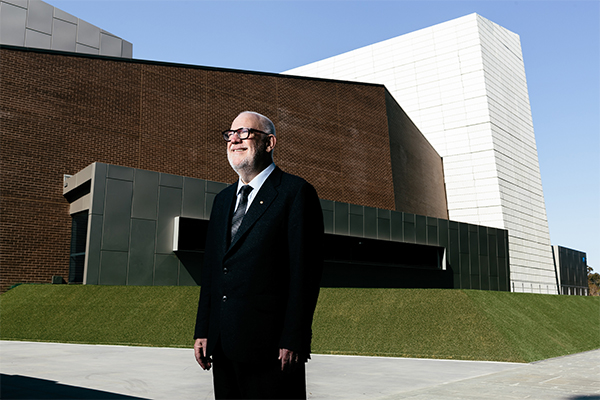 Monash Academy of Performing Arts Executive Director Professor Paul Grabowsky AO outside the new Alexander Theatre (photo supplied)

After a reopening ceremony on Tuesday night 11 October, The Alexander Theatre at Monash University is officially back in the public sphere, having been under restoration since 2016. First opened in 1967, The Alexander Theatre has served the public and the Monash community for half a century, with many notable productions along the way. The refurbished theatre is now the main attraction of Monash's new Ian Potter Centre for Performing Arts, which also features a 130-seat Sound Gallery and a 200-seat Jazz Club. The new design by Peter Elliott Architecture revisits the original plans for the theatre, some of which were unrealised due to a lack of initial funds. The project was financed with $5 million from the Ian Potter Foundation and $10 million from the Victorian government.
ABR Arts
No program has been more transforming for this magazine than ABR Arts, where we review film, theatre, dance, television, music of all kinds, art exhibitions, and much more. The response from the arts community has been enthusiastic. Readers know that ABR Arts – with its lengthy, considered reviews – stands for something rather different from the critical miniatures that we see elsewhere. (We liked the story about the newspaper that sent its tennis editor to review a play be Seneca.)
For the past three years, the Ian Potter Foundation has generously supported ABR Arts with a three-year seeding grant, which enabled us to greatly extend our arts coverage. We are most grateful to the Potter Foundation for its championship of better arts criticism and for its long-standing support for this magazine.
Copyright Agency's Cultural Fund – an integral supporter since creation of the Calibre Essay Prize in 2006 – will now generously support ABR Arts until the end of 2019.
These grants cover about one-third of our payments to arts journalists (all of whom are paid when they write for ABR Arts). The balance of these payments come from other revenue. ABR Arts – like so many of our other programs – is only possible in its expanded form because of the generosity of the ABR Patrons (all of whom are listed on page 6).
If you would like to support ABR Arts, or know someone who does, please contact the Editor, Peter Rose. Help us to go on providing Australian artists and audiences with the kind of journalism they deserve.
Jesus in Parramatta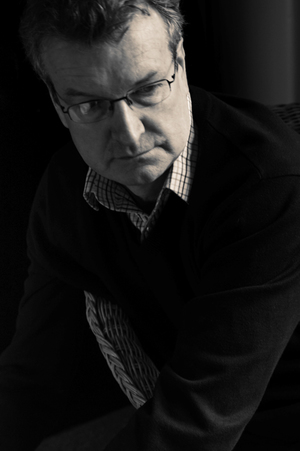 Peter GoldsworthyIn Peter Goldsworthy's novella Jesus Wants Me for a Sunbeam, published in 1993, the Pollard family seek to isolate themselves from the world and to live through one another, only to be confronted by medical and existential realities
Back in 2015, actor–writer Steve Rodgers won the inaugural Lysicrates Prize for his adaptation of the novella. At the time, the play was described as 'a rumination on a kind of suffocating love'. This month the National Theatre of Parramatta will present its world première, directed by Darren Yap. The season runs from October 18 to 27.
Meanwhile – when he is not reviewing Les Murray's new Collected Poems (Black Inc., October) for ABR – Peter Goldsworthy is finalising his new novel, The Minotaur, which Penguin Random House will publish in 2019.
ABR in Sydney
As we extend our presence and publishing in New South Wales, with continuing support from the New South Wales government, we are keen to meet new writers and critics. Peter Rose, who will be in Sydney on October 11 and 12, is available for meetings with reviewers and arts journalists. We're looking for people who are familiar with the magazine: its style, its content, its mission. If you would like to arrange a meeting, contact Peter Rose at This email address is being protected from spambots. You need JavaScript enabled to view it..
Free gift subscription
We're feeling generous again! New and renewing subscribers have until December 31 to give a friend or colleague a free six-month subscription to ABR (print or online). You can qualify for this special offer by renewing your current ABR subscription – even before it is due to lapse. Renew for two years and give away two free subs, etc. Why not introduce a young reader or writer to ABR?
All you have to do is fill in the back of the flysheet that accompanies this issue, or contact us on (03) 9699 8822 or business@australianbookreview. com.au (quoting your subscriber number please). We will contact the nominated recipient (thus we will need the recipient's email address).
Please note that digital-only subscribers are entitled to direct online subscriptions. Terms and conditions apply.