A Spy Named Orphan: The enigma of Donald Maclean by Roland Philipps
Bodley Head, $35 hb, 448 pp, 9781847923936
History
A Spy Named Orphan: The enigma of Donald Maclean
by Roland Philipps
Who doesn't like to read about the Cambridge spies? Donald Maclean, Guy Burgess, Anthony Blunt, and Kim Philby were all students at Cambridge in the early 1930s when they were converted to communism and later recruited as Soviet spies. The Cambridge Four did decades of sterling work for the Soviets. Having risen to senior positions in the British Foreign Office (Maclean and Burgess), the British intelligence service MI6 (Philby) and as Surveyor of the Queen's Paintings (the art historian Blunt). To be sure, it was not always appreciated in the Kremlin, since from Moscow's standpoint it all looked too good to be true, not to mention distractions like the Great Purges and World War II playing havoc with their networks.
The story of Burgess and Maclean's successful 'exfiltration' to the Soviet Union made international headline news in 1951, and the same was true in 1963 when Philby followed them through the Iron Curtain. By the 1970s a reverse movement of family members out of Moscow had begun, with Maclean's American wife, Melinda, returning to the United States and his three children to Britain. (Shortly after his re-entry, I encountered a still shell-shocked Donald Jr and his wife at a party in London and gave them a lift home.) As for the Fourth Man, the British had known about Blunt's spying since the 1960s, but he was publicly outed only in 1979, strangely without punishment except for the loss of his knighthood.
Through an avalanche of publication, including some by the spies themselves, the Cambridge Four have become as familiar to anglophile readers as the Mitford family. So my first reaction on seeing this new book on Maclean was that it would be excellent light reading for a long flight, offering the pleasure of entering a familiar world of the imagination whose tenuous connection with reality is irrelevant. The idea that there might actually be something new in this Maclean biography did not cross my mind.
I was wrong, but it was a while before I realised my mistake. I had read, with pleasure but without keen attention, a number of nicely written chapters covering familiar ground: childhood – stern, upright father, success at a public school that inculcated habits of secrecy and deception; university (covered only briefly, unusually); recruitment as a spy; entry into the Foreign Office. The Donald Maclean presented here is a high achiever, reacting to some extent (but not flamboyantly) against his father's conservative moralism, who was drawn to the idea of a double life and got a kick out of it. The bit I didn't remember reading before was Maclean's enjoyable affair – in the late 1930s before he met and married Melinda – with his Soviet handler, the East End-born Kitty Harris. This satisfied his needs for secrecy and support, despite breaking all the rules of tradecraft.
With Maclean's appointment in 1944 as Second Secretary in the British Embassy in Washington, the story moves to the United States, where he provided the Soviets with remarkably good high-level information but sailed close to the wind because of his distaste, clearly expressed when drunk, for American mores and, above all, for American policy in the Cold War. Of course, he wasn't the only senior person in the British Foreign Office to be anti-American. Nor was he the only one to go on drunken binges, though Maclean, except for a later, brief episode in the Middle East, was not in Burgess's class as a drunken, loose-lipped troublemaker. Maclean's normal story was that he had been on the left in youth but had outgrown it; however, on more than one occasion when drunk, he told friends and even acquaintances that he was a communist and/or Soviet spy. Nobody took this seriously. As in the case of Philby, the British establishment (and particularly the Foreign Office) displayed amazing zeal in protecting their own and turning a blind eye on outrageous behaviour.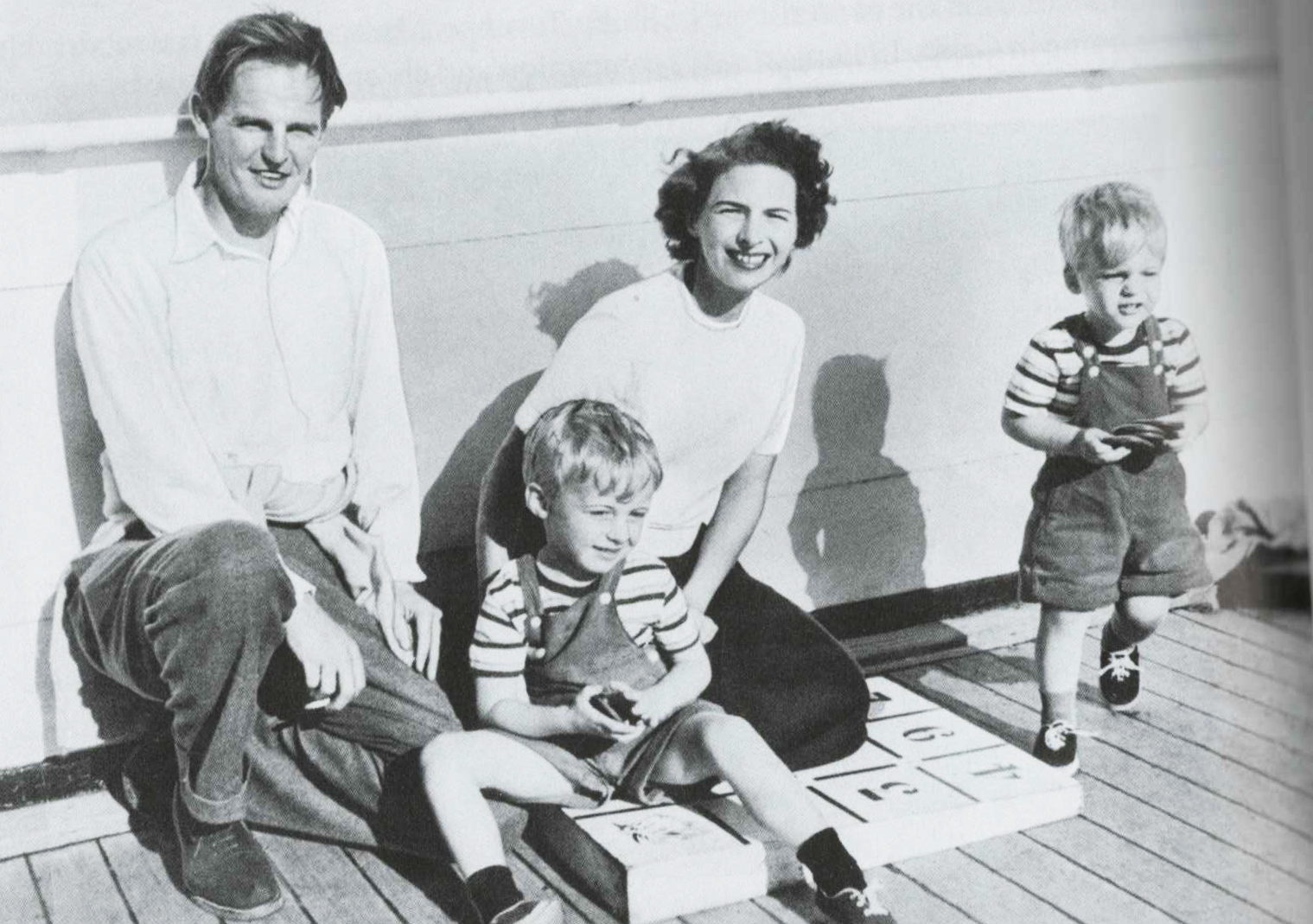 The Maclean family, 1950. Left to right: Donald, Fergus, Melinda, and Donald
So far, so familiar, though it's all admirably done, by an English ex-publisher with family connections to both Maclean's Foreign Office world and his left-wing one, using newly opened Foreign Office and MI5 archives as well as the extensive older documentation. I was more than half way through the book when I noticed that Philipps's Maclean, though labelled an enigma in the title, was emerging not as a mixed-up, schizoid double-dealer with charm and good social connections (the standard composite picture of the Cambridge Four) but rather as a man of political convictions (pro-peace; anti-American; pro-Soviet but not blindly so; concerned about social justice and critical of the British class system) to which, despite his double role, he adhered fairly consistently throughout his life. To my surprise, I found this argument basically convincing, to the point that, as far as I was concerned, Philipps had succeeded in contradicting his own title: Maclean is no longer an enigma, because Philipps has explained him.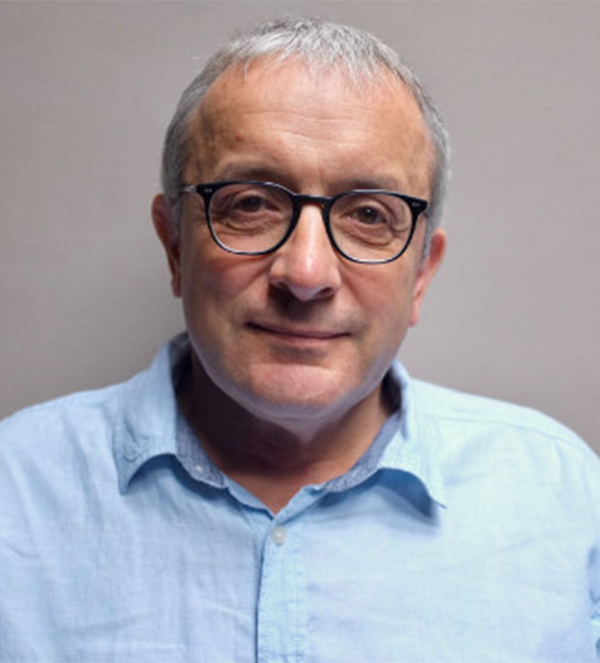 Roland Philipps (photo via Midnight in the Desert)The next surprise was what happened after Maclean goes to the Soviet Union in 1951. There are some difficult years of debriefing and idleness in the boondocks (Kuybyshev) before the Macleans (Melinda had joined him after a few years, unhindered by British surveillance) were able to return to Moscow in 1955; and it took a few more years for Donald to get a job that really suited him as a researcher at Moscow's prestigious Institute of the World Economy and International Relations. But Philipps's unexpected conclusion is that Maclean liked his new life in the Soviet Union. This – based, admittedly, only on English-language materials; though the Russian, had Philipps had access to them, would probably only have strengthened his case – goes completely against the standard (Western) Cambridge Four narrative, which is that the ex-spies were desperately bored and unhappy in their uncongenial Moscow exile. Maclean, as Philipps recounts it, dropped his binge drinking in Moscow, found satisfaction in his job, got on well with his think-tank colleagues, and won respect inside and even outside the Soviet Union for his scholarly analyses of foreign policy. Needing a new identity in his first years in the Soviet Union, he took the name of Mark Petrovich Frazer, after the Scottish author of the anthropological classic The Golden Bough (1890). But by the time his foreign policy book came out in Moscow in the 1970s, he felt free to publish under his real (if Soviet-inflected) name: Donald Donaldovich Maclean.