John Kinsella
John Kinsella
Friday, 13 October 2017
Grasshopper on the window, the flyscreen, and stepping out
into the beige heat, over us. Tangled in our hair, hooked to our backs.
Grasshopper, cod wisdom. Grasshopper contraband on the eye-
out for plagues. The Australian Plague Locust and its tendency
to shift character when gathered together. In worship. In parliament.
O phase polyphenism, in which mor ...
John Kinsella
Friday, 13 October 2017
We are thrilled to find evidence of roos returning –
after being driven out of the reserve and slaughtered
by hunters, the survivors are finding refuge at Jam Tree Gully.
The vestiges of the old mob. And maybe new mob driven
this way by hunters down on Victoria Plains. In the long grass
they hide. They make tracks and graze and flatten
areas for rest. They are
John Kinsella
Friday, 13 October 2017
It rained heavy, ridiculously heavy, when the heat
was at its peak, and then it went dry – the ebb & flow
of the surface-water, the water soaked deep. It's
thin-on now, even vanished. A dry creeping towards
longer cold nights. The tank is down to 20 000 litres,
or thereabouts. And no clean air for weeks, as farmers
have burnt their tinderish stubble to ash, ...
States of Poetry
Friday, 13 October 2017
John Kinsella's most recent volumes of poetry are On the Outskirts (UQP, 2017) Firebreaks (WW Norton, 2016), Drowning in Wheat: Selected poems 1980–2015 (Picador, 2016), and the three volume edition of his Graphology Poems 1995–2015 (Five Islands Press, 2016). His poetry collections have won a variety of awards ...
...
(read more)
John Kinsella
Friday, 13 October 2017
for Lorraine and Tony
Not an expression of wealth but one of quiet desperation,
the heat and dry eviscerating hope – a giant shadehouse
of green cloth, and an above-ground keyhole
swimming pool, with avocadoes and ferns edging
the cement slabs, aura in the midday twilight.
And the red dust, too fine to shut out, decorating
the aqua-emerald wat ...
Australian Book Review
Thursday, 28 September 2017
To complement our coverage of new books on the subject, we invited a number of writers, scholars, and environmentalists to nominate the books that have had the greatest effect on them from an environmental point of view.
...
(read more)
Geoff Page
Thursday, 30 March 2017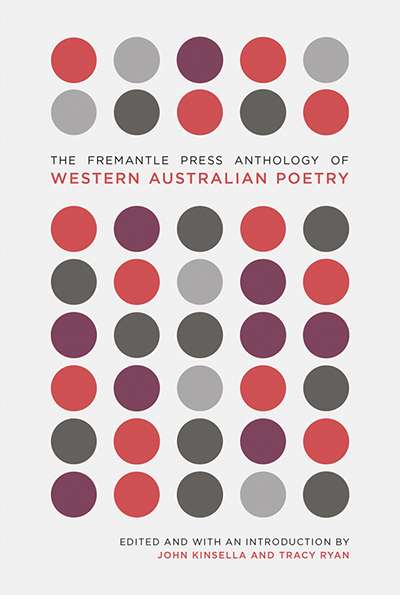 The need for this book is self-evident in a way that a similarly historical anthology for New South Wales or Victorian poetry would not be. From many perspectives, Perth is one of the most remote cities in the world and there is no doubt that the state's uniqueness is captured in this extensive, though tightly edited, selection. Despite its comparable treatment of ...
Brenda Walker
Friday, 24 March 2017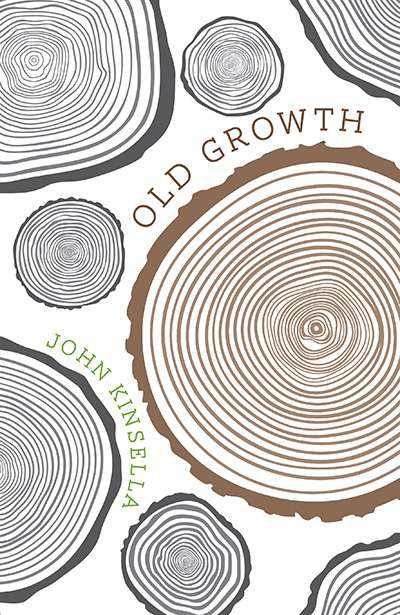 John Kinsella's short stories are the closest thing Australians have to Ron Rash's tales of washed-out rural America, where weakened and solitary men stand guard over their sad patch of compromised integrity in a world of inescapable poverty, trailer homes, uninsured sickness, and amphetamine wastage. Poe's adventure stories and internally collapsing character ...
David McCooey
Sunday, 26 February 2017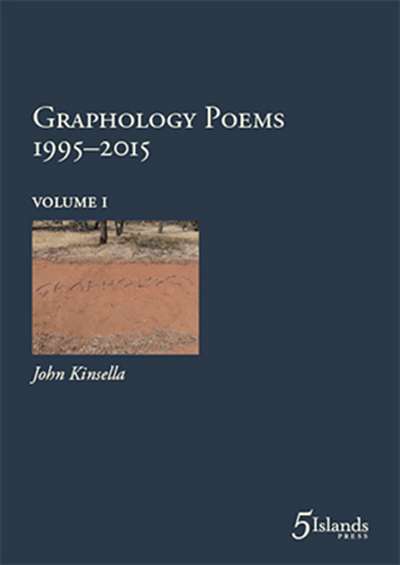 John Kinsella, who lives mostly in Australia, is a transnational literary powerhouse. Poet, fiction writer, playwright, librettist, critic, academic, collaborator, editor, publisher, activist; his activities and accomplishments are manifold. He is best known as a poet, and the publication of Graphology Poems 1995–2015 – a mammoth (and ongoing) discontin ...
John Kinsella
Tuesday, 29 November 2016
A horizontal twister, but none of the dramatic life
and drop of hellraiser rides. Sedate, but vertiginous
enough to rearrange conceptions, open perceptions
to a very different York – those eucalypt canopies
a blur of recognition shifting the boundaries
...