Gareth Evans
Monday, 23 September 2019
Never far from one's mind these days, the events of September 11, 2001, and their direct aftermath in Afghanistan and elsewhere, had to be prominent in this month's issue of ABR, such is their complex resonance and ubiquitous iconography. To complement Morag Fraser's essay in this issue on the consequences of 'September 11' for civic ...
James Walter
Wednesday, 25 October 2017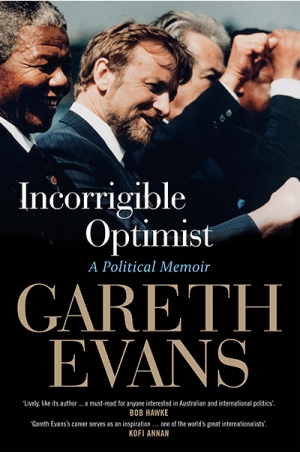 Gareth Evans is one of the more interesting figures from the Hawke–Keating governments, not alone as a high achiever in a talented team, nor in the tenacity that saw him remain so long in the inner circle, but unusual in forging a cosmopolitan career of such substance thereafter. His political memoir demonstrates the continuity ...
...
(read more)