Jolley Prize
At a lively ceremony at Potts Point Bookshop on August 10, David Malouf named Eliza Robertson as the winner of the 2017 ABR Elizabeth Jolley Short Story Prize for her story 'Pheidippides'. Robertson's story 'explores the changing relationships between a marathon runner, a journalist and his wife in the wake of tragedies. It is a powerfully observed, beautiful, and unflinching story that shows the different paths that people take to cope with grief and trauma,' said Jolley Prize judge Amy Baillieu at the ceremony.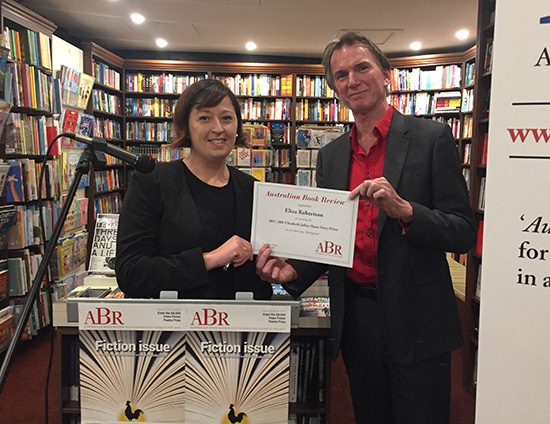 Bloomsbury Publishing ANZ's Managing Director Kate Cubitt accepts the 2017 Jolley Prize on Eliza Robertson's behalf, with ABR Editor Peter Rose
Eliza Robertson, who receives $7,000, commented: 'I am overjoyed to win this year's ABR Elizabeth Jolley Short Story Prize. My very first publication came from a magazine contest, so I know firsthand the opportunities they provide to new writers. I am incredibly grateful to ABR and the judges for choosing my story and helping me to connect with Australian readers.'
Dominic Amerena (Vic) receives $2,000 for his story 'The Leaching Layer' and Lauren Aimee Curtis (NSW) $1,000 for 'Butter'. All three shortlisted stories appear in the August Fiction issue, which can be purchased online.
ABR thanks all those who entered this year's Jolley Prize.
You can listen to a recording of the Jolley Prize ceremony on The ABR Podcast.
Auspicious preludes
There's been a huge response to our call for entries in the Peter Porter Poetry Prize, which is now worth a total of $8,500. The Prize is open until December 3.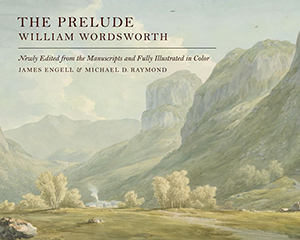 But what of the next generation of Peter/Peta Porters? How to nourish and inspire younger poets? Thomas Mann once wrote, 'Who is the poet? He whose life is symbolic.' No one illustrated this better than William Wordsworth. Oxford University Press has just published a new edition of Wordsworth's poem The Prelude (1805), which traces the growth of the poet's creative imagination. Frank Kermode dubbed it 'the greatest and most original of English autobiographies'. This is the first fully illustrated edition of The Prelude, a massive work in thirteen parts. In addition to 130 paintings and drawings, there are maps, marginal glosses, a chronology, and a lengthy introduction by the editors, James Engell and Michael D. Raymond. This superb volume is priced at $61.95.
Foreign affairs
Australia abounds in periodicals, and none is more welcome – or timely – than Australian Foreign Affairs, from the Black Inc. stable. Contributors to the first issue – to be launched on 17 October – include Paul Keating, Linda Jakobson, and George Megalogenis.
Jonathan Pearlman – a frequent contributor to ABR in the past – will edit Australian Foreign Affairs. He remarks: 'Australia is increasingly affected by events beyond its borders, especially as global power and wealth shift towards Asia. The challenges facing Australia and the region are varied and complex, but they are also fascinating.'
On the Verge
Monash University Publishing has published the thirteenth edition of its creative writing annual Verge ($19.95 pb). The collection, edited by Bonnie Reid, Aisling Smith, and Gavin Yates, includes thirty original works from established and emerging writers. ABR volunteer Joan Fleming, who helps to select the poetry included in ABR's pages, has two poems in the collection: 'Allowances' (Winner of the Verge Prize for Poetry) and 'Trigger Questions'.
Awards galore
With the Porter Prize underway, and the 2018 Calibre Essay Prize set to open on 1 October, poets and essayists now have the chance to profit from the widespread exposure that attends ABR's prizes. Award Winning Australian Writing 2017 (Melbourne Books, $29.95 pb), edited by Pia Gaardboe, collects works that have won forty-four of Australia's numberless prizes. Among them are Louis Klee's poem 'Sentence to Lilacs', joint winner of the 2017 Porter Prize, and Josephine Rowe's story 'Glisk', winner of the 2016 Jolley Prize. Both works can also be read on our website.
Will Yeoman curates the 2018 Perth Writers' Festival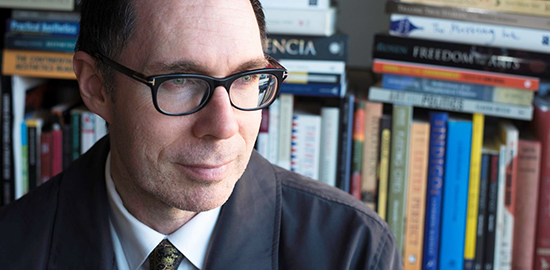 Not perhaps since Leo Schofield was hired to direct the Melbourne International Arts Festival (1993–96), followed by the Sydney Festival (1998–2001), has an arts journalist been invited to curate/direct an arts festival – until now. Widely respected WA journalist Will Yeoman has been named as Guest Curator of the 2018 Perth Writers' Festival. He assumes this role following the departure of long-time program manager Katherine Dorrington. The Perth International Arts Festival (PIAF) runs from 9 February to 4 March 2018.
Inga Clendinnen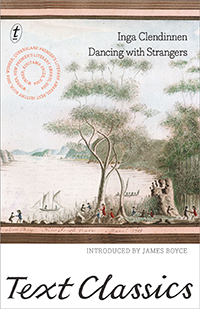 It's excellent to have a new, inexpensive, but still colour-illustrated edition of Inga Clendinnen's indispensable book Dancing with Strangers, which won several prizes on publication in 2003. James Boyce, introducing the new Text Classics edition ($12.95 pb), writes: 'Dancing with Strangers is an affirmation of the humanity of the Aboriginal people, the British settlers and the reader ... The focus of the book is to help ordinary Australians better understand what happened when the British first settled on Aboriginal land ... Its transformative power reflects this purity of purpose.'