Monday, 15 December 2014 15:20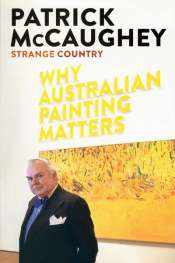 The cover assembles the book's title and author's name (writ very large) with a photograph of him, in an art gallery, before a wide yellow landscape by Fred Williams. Turning to the viewer, Patrick McCaughey is about to launch into a story that will satisfy the curiosity teased by the name of the book, Strange Country: Why Australian Painting Matters.
I first encountered Patrick in the early 1970s, when the brothers McCaughey lectured, one following the other in adjacent lecture theatres at Melbourne University, James reading Homer's Iliad and Patrick outlining the story of modern art. Leaping on top of the podium, James dramatised the soap operatics and petty feuds of the Greek gods. Descending to platform level, he enacted the bickering of muscle-bound Greek heroes as they hung about, bored and underemployed, in their camp outside the walls of Troy. Heroism resounds in every line of the Iliad: an achievement of poetry and of mnemonic aura, and rather clearly not the thrill roused by the drum of a historical inevitability as self-fulfilling as the laws of physics.
Additional Info
Free Article

No

Custom Article Title

Mary Eagle reviews 'Strange Country' by Patrick McCaughey

Contents Category

Art

Book Title

Strange Country

Book Author

Patrick McCaughey

Book Subtitle

Why Australian Painting Matters

Author Type

Author

Biblio

Miegunyah Press, $49.99 pb, 376 pp, 9780522861204
Wednesday, 26 June 2013 11:42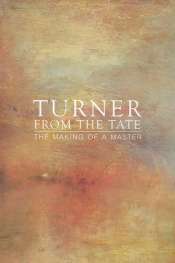 Turner posed a conundrum when he withheld nothing from his bequest to the nation. On the positive side, the unsorted contents gave room to later, highly flattering interpretations of Turner, which a collection pruned to the taste of the Victorians would not have supported. On the downside, the digestive processes of posterity took Turner away from his roots in England between 1775 and 1851. In the 1970s, despite much excellent scholarship, English ideas about Turner's creativity appeared to be as conflicted as ever: the Tate Gallery's display of the bequest was an unsorted mix, further decontextualised by modern frames and modernist rooms. The following generation of curators, art history-minded, has sought to resolve the conundrum by showing Turner as an actor of his time and place. Accordingly, Tate curator Ian Warrell rummaged around in the bequest for a biographical portrayal of Turner from the Tate the exhibition now showing in Canberra.
Additional Info
Free Article

No

Custom Article Title

Mary Eagle on 'Turner from the Tate: The Making of a Master'

Subheading

A biographical portrayal of a theatrical artist

Contents Category

Art

Book Title

Turner from the Tate: The Making of a Master

Book Author

Ian Warrell

Author Type

Editor

Biblio

Tate Publishing, $39.95 pb, 256 pp, 9781849762083
Saturday, 27 April 2013 14:47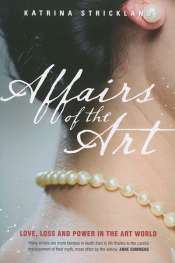 What happens when a famous artist dies, leaving a wife, husband, or children to tend the flame? The question recurs in Ian Hamilton's spellbinding Keepers of the Flame (1992), an account of a dozen literary estates over a period of three hundred years, and remains suspended in this journalistic assessment by Katrina Strickland of the management of Australian art estates in our own time.
I felt the strength of a widow's commitment in 1992 when Maisie Drysdale gave me Hamilton's book. At the time, I was procrastinating about writing a biography of her first husband, Peter Purves Smith. He had been dead more than forty years; Maisie had remarried in the 1960s and was now an old woman twice bereaved; but she had not forgotten. Through her deliberate gift she intimated that I shared the responsibility of shoring upher dead young husband's reputation, warned me that she had a widow's passion, and reassured me that she had taken Hamilton's point (up to a point).
Additional Info
Free Article

No

Custom Article Title

Mary Eagle reviews 'Affairs of the Art'

Contents Category

Art

Book Title

Affairs of the Art

Book Author

Katrina Strickland

Biblio

Miegunyah Press, $34.99 pb, 261 pp, 9780522838624