Friday, 18 December 2015 11:32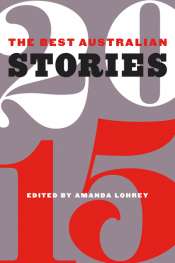 In Jo Case's 'Something Wild', young single mother Kristen is tempted to rediscover 'the thrill of doing what she feels like, just to see what happens'. She could be speaking for characters in many of the pieces in The Best Australian Stories 2015, a collection that features people on the verge of transgression. As Amanda Lohrey writes in her introduction, itself a compact work of art, the stories all contain 'an element of danger'; risk is palpable in the sexual and power-driven desires that overflow these narratives, with transgression enacted by, or perpetrated against, central characters. The possibility of forging an ethical self and the wish to be self-determining – the need 'to steer something in a direction she chose' identified by the protagonist of Eleanor Limprecht's 'On Ice' – are associated and equally significant thematic concerns. The realisation that being authentic might involve flouting social mores, cultural markers, or even, simply, entrenched behaviours is sometimes overt, sometimes implicit.
Almost all of the short fiction here has been published previously in a range of literary journals, anthologies and collections, with Meanjin well represented. Lohrey reprises her 2014 editorial role; five of the authors represented in The Best Australian Stories 2014 are also found in this book. Of these five stories, Mark Smith's 'Manyuk', Julie Koh's 'The Level Playing Field', and Nicola Redhouse's 'Vital Signs' constitute effective companion pieces to their 2014 equivalents. 'Alphabet', by Ryan O'Neill, builds upon possibilities of language and structure explored in the author's 2014 story. Claire Corbett's '2 or 3 Things I Know About You' is not as strong as her 2014 piece – though flash fiction is a welcome inclusion – and suffers through following the sustained act of imagination in 'Picasso: A Shorter Life'; however, Corbett's 'teen girl stalker' does provide an effective antidote to John A. Scott's disturbingly misogynistic central character.
Additional Info
Free Article

No

Custom Article Title

Josephine Taylor reviews 'The Best Australian Stories 2015' edited by Amanda Lohrey

Contents Category

Anthology

Book Title

The Best Australian Stories 2015

Book Author

Amanda Lohrey

Author Type

Editor

Biblio

Black Inc., $29.99 pb, 240 pp, 9781863957786
Wednesday, 25 February 2015 17:07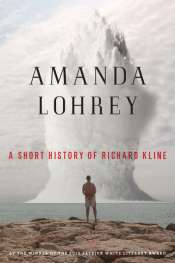 A prefatory note to this striking novel tells us that it is Richard Kline's memoir of 'a strange event that intervened in my life at the age of forty-two'. The following 'short history' interleaves sections of first- and third-person narration, shuffling the pieces of a reflective Bildungsroman that charts Richard's emergence from a vague but oppressive childhood 'apprehension of lack' into something even more elusive.
Additional Info
Free Article

No

Custom Article Title

'A Short History of Richard Kline' by Amanda Lohrey

Contents Category

Fiction

Book Title

A SHORT HISTORY OF RICHARD KLINE

Book Author

Amanda Lohrey

Biblio

Black Inc., $29.99 pb, 259 pp, 9781863957182