Christine Piper
Laurie Steed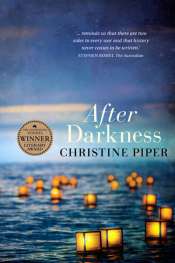 Australia's history is chequered at best. For every story of military heroism, there is one of discomfiting prejudice. So it is with Christine Piper's After Darkness, which explores Australian history from the point of view of a Japanese doctor, Tomakazu Ibaraki, arrested as a national threat while in Broome, and sent to the Loveday internment camps in re ... More
Why do you write?
When all the parts of a story successfully converge it is very satisfying, much like solving a maths problem.
Are you a vivid dreamer?
I seem to dream more awake than I do asleep. As a child, I often acted out imaginary scenarios, speaking the various par ... More
Christine Piper
Christine Piper is the winner of the 2014 Calibre Prize for an Outstanding Essay, worth $5,000. In this powerful essay, she writes about Japanese biological weapons and wartime experiments on living human beings.
More