'Reading the Greek Myths', a new poem by Judith Bishop
Reading the Greek Myths
by Judith Bishop
for Sophie
You are seething; I am worried.
We have read the Greek myths.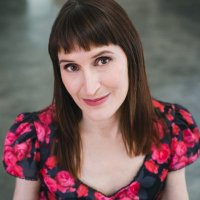 Judith Bishop lives in Melbourne, Australia, and has studied in the United States and Britain. She is Director of Linguistic Services at a multinational language technology company. Her poems have won many awards, including the Peter Porter Poetry Prize (2006, 2011), an American Academy of Poets University prize (2004) and the Marten Bequest Travelling Scholarship (2002-2004). Her translations from French poets (Philippe Jaccottet, Gérard Macé) have appeared in Australian and international journals. Her first book, Event (Salt, 2007), won the FAW Anne Elder award and was shortlisted for the CJ Dennis Prize, the Judith Wright Calanthe Award, and the ASAL Mary Gilmore Prize. She has recently published a second collection, Interval (UQP, 2018).
Leave a comment
Please note that all comments must be approved by ABR and comply with our Terms & Conditions.
NB: If you are an ABR Online subscriber or contributor, you will need to login to ABR Online in order to post a comment. If you have forgotten your login details, or if you receive an error message when trying to submit your comment, please email your comment (and the name of the article to which it relates) to comments@australianbookreview.com.au. We will review your comment and, subject to approval, we will post it under your name.