Thomas Shapcott
Joy Hooton
Thursday, 22 August 2019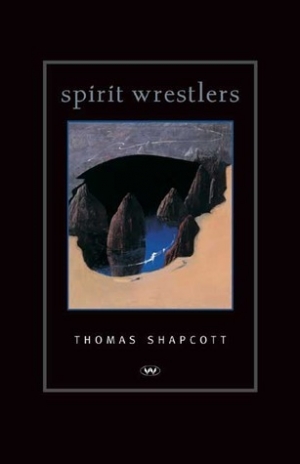 Spirit Wrestlers takes its title from 'Doukhobors', the name adopted by a strict religious sect that originated in Russia and that was harshly repressed both by the tsarist state and the church. The Society of Friends, attracted by the Doukhobors' pacifist beliefs and by their prayer meetings, which reject liturgy ...
...
(read more)
Thomas Shapcott
Thursday, 27 February 2014
Underneath everything we touch is the smell
Of something too obvious to express
And yet we say there is nothing, nothing at all.
...
(read more)
Thomas Shapcott
Friday, 27 September 2013
What is it about laughter that makes us lift
As if the burden might be gone or the weight
Be somehow alleviated? Laughter is just noise.
...
(read more)