Olive Cotton
Alison Stieven-Taylor
Monday, 16 December 2019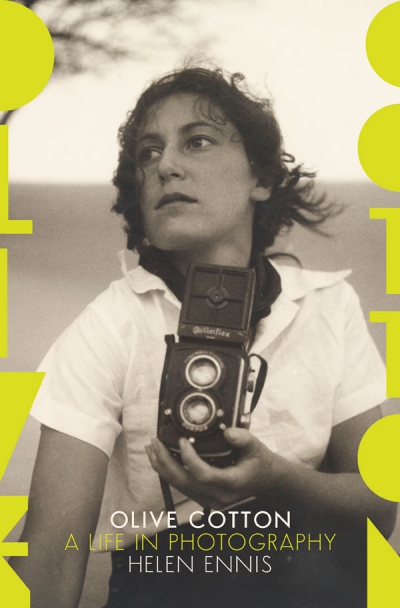 A lover of photography since childhood, by the time Olive Cotton, who was born in Sydney in 1911, was in her twenties she was already creating the pictures that were to define her as one of Australia's foremost women photographers, although this would not be acknowledged until the 1980s. Apart from the photographs she made, Cotton left little material trace of a life that spanned nine decades (she died in 2003). This lack of physical evidence presented a challenge for biographer Helen Ennis, a former curator of photography at the National Gallery of Australia and an art historian, who has nonetheless managed to weave a compelling, if at times diaphanous, narrative.
...
(read more)
Helen Ennis
Monday, 24 June 2013
Helen Ennis writes at length about the great modernist photographer Olive Cotton and her second marriage to Ross McInerney, which took her far from the art world – and from her art. ...
(read more)