Julian Meyrick
Gabriella Coslovich
Thursday, 25 October 2018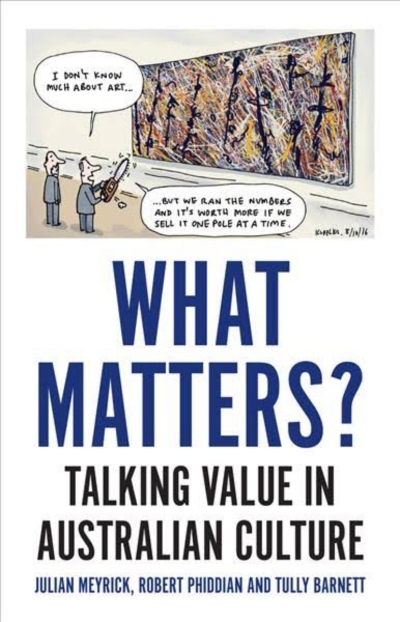 As I sat down to write this review, a media release popped into my email inbox with the excited news that more than 400,000 people had visited the National Gallery of Victoria's MoMA exhibition over its four-month duration, making it the NGV's 'second most attended ticketed exhibition on record ...
...
(read more)
Julian Meyrick
Saturday, 27 April 2013
To estimate the amount of waffle in a cultural policy document, try this patented test: (i) identify a given sentence or section; (ii) highlight the key terms; (iii) swap the key terms around. If it still makes as much sense, it's waffle. Another way of saying this is that there are always two people responsible for cultural policy. The first is reasonable, ...