Black Pepper
David McCooey
Friday, 26 October 2018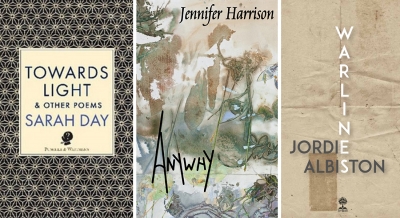 Sarah Day's début collection, A Hunger to Be Less Serious (1987), married lightness of touch with depth of insight. In Towards Light & Other Poems (Puncher & Wattmann, $25 pb, 108 pp, 9781925780024), Day continues this project in poems concerned with light, a thing presented as both ...
...
(read more)
Geoff Page
Tuesday, 26 March 2013
Laurie Steed
Wednesday, 04 May 2011
How to review a book that includes, as major characters, Simpson and his donkey, the Dig Tree, and a bus that may or may not be a tram?
...
(read more)