Soar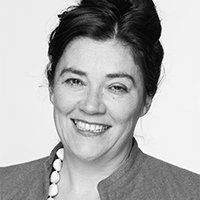 A. Frances Johnson is a writer and painter from the Bellarine in Victoria. She teaches creative writing at the University of Melbourne...
Comments
(1)
Leave a comment

I like this poem but I don't understand the technique used. Can somebody explain the technique please. I am new to studying poetry.

Saturday, 16 November 2013 18:26

posted by Sinem Pacaci
Leave a comment
Please note that all comments must be approved by ABR and comply with our Terms & Conditions.
NB: If you are an ABR Online subscriber or contributor, you will need to login to ABR Online in order to post a comment. If you have forgotten your login details, or if you receive an error message when trying to submit your comment, please email your comment (and the name of the article to which it relates) to comments@australianbookreview.com.au. We will review your comment and, subject to approval, we will post it under your name.