Advances
News from the Editor's Desk
Exacting times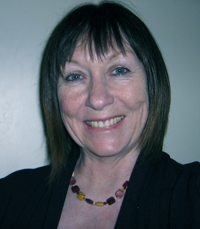 'We live in exacting times – or think we do.' Advances, ever wary of alarmists, was reminded of Peter Steele's epigram while reading Kerryn Goldsworthy's article 'Everyone's a Critic', the fruit of her ABR Ian Potter Foundation Fellowship, which we are delighted to be able to publish in this issue.
We are all familiar with facile notions that criticism is dead, or incurably futile; that long-form journalism is a defunct (or miraculously recent) school; that critics themselves are woefully biddable, incestuous creatures. Dr Goldsworthy – a former Editor of ABR – dubs this the 'decline polemic'. Her article, based on a survey of sixteen leading reviewers and literary editors, examines these anxieties and points to new forms, new freedoms, new opportunities.
There can be no doubt, though, that book reviewing faces many challenges. Miniscule space in some newspapers; no space at all in others; the valorising of online verdicts from anyone who can negotiate a keyboard; sloppy critical practices: these are just some of the hazards that exercise the minds of Dr Goldsworthy's subjects, and many others.
We anticipate a lively response to 'Everyone's a Critic', and look forward to publishing some of them in our Letters pages and in the comments section of ABR Online. And a reminder: Kerryn Goldsworthy and Peter Rose will be in conversation at the 2013 Clunes Booktown on Saturday, 4 May.
Biographies of books
First we had cities, tramps, beverages, even the humble potato; now the book itself is a fitting subject for biographers. American scholar Michael Gorra's luminous book Portrait of a Novel: Henry James and the Making of an American Masterpiece (Norton, 2012) focuses on James's most famous novel, The Portrait of a Lady, builds on post-Edelian Jamesian scholarship, and brilliantly complicates our sense of the Master.
Closer to home, Canberra scholar Paul Eggert has done the same for book-historical Henrician studies. Biography of a Book: Henry Lawson's While the Billy Boils (Sydney University Press/Pennsylvania State University Press, $40 hb, 2013) 'traces the life' of Lawson's classic collection, which appeared fifteen years after Isabel Gardner set about breaking several men's hearts – and countless readers' ever since.
The distant shore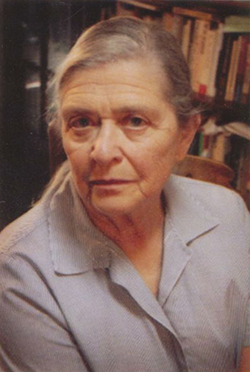 Perth writer Fay Zwicky (reliably the last poet in any anthology of Australian verse) is one of our favourite poets, so it's good to present a new work by her. 'The distant shore blurs, lost in fog,' she writes in 'Charon'.
We invited Fay Zwicky to write about the gestation of this fine poem. After all, she has been teaching and critiquing poetry for decades, and her first volume, Isaac Babel's Fiddle appeared in 1975. Her short reflection on the poem accompanies it. Writing about one's own work can be 'difficult', as Zwicky notes; authorial reflections can be tendentious, 'potentially reductive'. But anything that demystifies a poem for readers; persuades them that poetry is necessary, followable, pleasurable; elucidates the poem in cogent, candid, democratic ways (as Zwicky does) must be valuable. We look forward to presenting more of these annotated poems in due course. Meanwhile, enjoy Fay Zwicky's 'Charon', accompanied or not.
Anywhen but now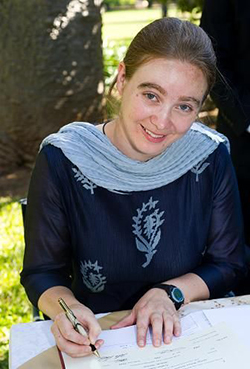 Darwin veterinarian Sophie Constable works in dog health education in rural and remote Aboriginal communities all over Australia, but later this month she will head to London to find out if she has won the Terry Pratchett Award for a new novel by a Commonwealth writer who has not yet published a book. Dr Constable is one of six shortlisted authors. Her novel, Bloodline, is an alternate history of 1940s Russia, where Alexei Romanov has deposed Stalin.
Sophie Constable told Advances: 'The Pratchett theme "Anywhere but here; anywhen but now" seemed perfect, so I submitted my manuscript.' If she wins, she will receive a £20,000 advance and a contract with Transworld (Doubleday). It might lead to a second alternate history in which dogs rule the world.
Jolley Prize closing soon
Our readers love their prizes, and short story writers still have a few more weeks to enter the ABR Elizabeth Jolley Short Story Prize, which is worth a total of $8000. See our website for full details and the entry form.
Writing the self
Francophiles, essayists, and Proustians will not want to miss a joint ABR and Melbourne Library Services event to be held in the East Melbourne Library on Wednesday, 15 May (6 p.m.). Noted French scholars and enthusiasts Véronique Duché and Colin Nettelbeck (who reviews Camus's Algerian Chronicles for us in this issue) will be in discussion about Montaigne and Proust, with particular references to convergences in their remarkable works. This is a free event, but reservations are essential: This email address is being protected from spambots. You need JavaScript enabled to view it..
ABR and Voiceless
There is much interest in the ABR Voiceless Fellowship, the ninth to date. The theme this time is animal protection, which generates such emotion and a burgeoning literature. As with all our Fellowships, the chosen applicant will receive $5000. Published writers with an interest in animal protection have until 31 May to apply.
Bear in mind when applying for these Fellowships that we are seeking succinct proposals of two pages, not finished works or extracts from such. These Fellowships – unlike the Calibre Prize – are collaborations between the chosen Fellow and the Editor. Usually they take several weeks or months.
We will name the second ABR Ian Potter Foundation Fellow in our June issue. His or her article will appear in our performing arts issue (November 2013).
Giveaways galore!
This month, courtesy of Black Inc., ten prompt new subscribers will each receive a copy of Mark Latham's new Quarterly Essay: Not Dead Yet, which is reviewed in this issue.
Film-lovers will be pleased to hear that this month ABR has tickets to not one, not two, but three films for lucky subscribers. Thanks to Palace Films we have twenty-five double passes to Tabu, directed by Miguel Gomes. We also have twenty double passes to Broken, starring Tim Roth, Cillian Murphy, and Eloise Laurence, courtesy of Curious Distribution. And, thanks to Becker Film Group, we have ten double passes to A Place for Me starring Greg Kinnear, Jennifer Connelly, and Kristen Bell.
Subscribe or renew your subscription now for a chance to win a double pass to one of these films.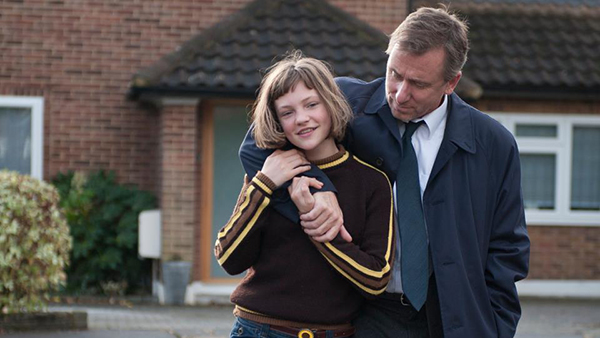 Tim Roth and Eloise Laurence in Broken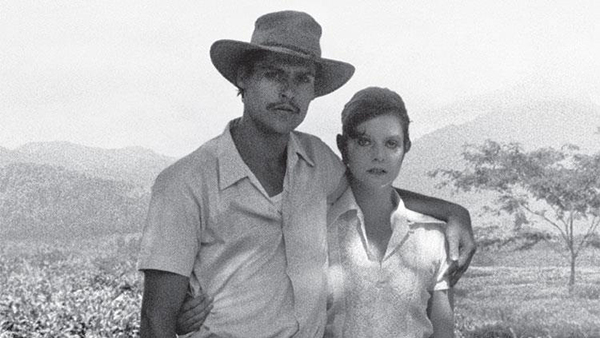 Isabel Muñoz Cardoso and Ana Moreira in Tabu