Peter Twohig
Fiona Duthie
Tuesday, 28 April 2015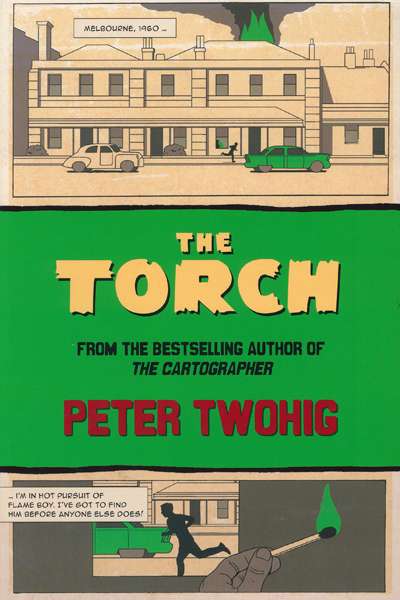 Peter Twohig's The Torch recaptures the tone and narrative structure of its prequel, The Cartographer (2012). The earlier novel is superficially an adventure story. With recurrent allusions to Tom Sawyer (1876) and Kim (1901), the plo ...
Lucas Smith
Wednesday, 21 March 2012
The unnamed, eleven-year-old narrator protagonist of The Cartographer has an epileptic fit after witnessing a horrific rape-murder. The year is 1959. His father has just left the family days after his identical twin brother was killed by faulty playground equipment. The child's closest friend is his wheeler-dealer grandfather, but it is in his own head that he thrives. To act out his ...