Martin Boyd
Helen Elliott
Wednesday, 01 April 2020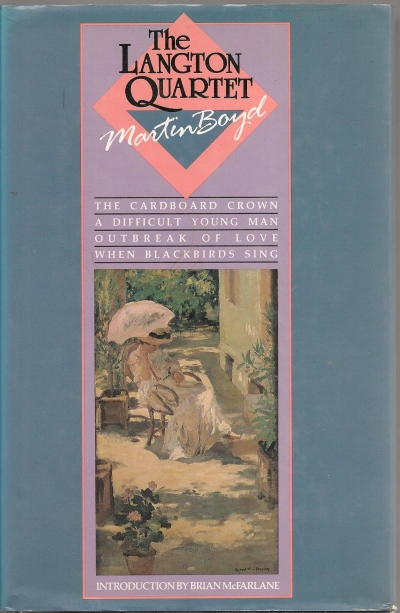 Brian McFarlane's small book on Martin Boyd's Langton novels is a particularly measured and useful study. He makes no grand claims for Boyd but sees and appreciates him for the writer that he is when he is at his best, and the Langton novels – The Cardboard Crown, A Difficult Young Man, Outbreak of Love, and When Blackbirds Sing – certainly see Boyd at his best.
...
(read more)
Sonya Hartnett
Monday, 27 February 2012
Few writers, it could be argued, have ever cannibalised life for their art as ruthlessly and consistently as did Martin Boyd; and few are born into situations which lend themselves so readily to art. Boyd's working life – indeed, much of his entire existence – was spent trying to unite the past with the present, the old world with the new, himself with the man ...