What's the Worst That Could Happen?: Existential risk and extreme politics by Andrew Leigh
MIT Press, $44.99 hb, 240 pp
Politics
Serious risks
Meeting the challenge of global extinction
Most people, and certainly most politicians, don't spend much time or emotional energy thinking about whether human life on this planet will still exist in one hundred years' time, or what efforts might need to be made right now if we and our descendants are to avoid extinction.
More Covid-scale pandemics, and the increasingly obvious reality of global warming, are both now being seen – though still not universally – as serious risks demanding serious policy response. They may prove to be game changers. But, here as with other potentially huge man-made risks, complacency generally prevails. Since the end of the Cold War, it has been hard to animate policymakers and publics anywhere in the world about the risk of annihilation by nuclear weapons – and even harder to alarm anyone but a handful of aficionados about developments in artificial intelligence amounting to a measurable threat to our very existence.
Continue reading for only $2.50 per week. Subscribe and gain full access to Australian Book Review. Already a subscriber? Sign in. If you need assistance, feel free to contact us.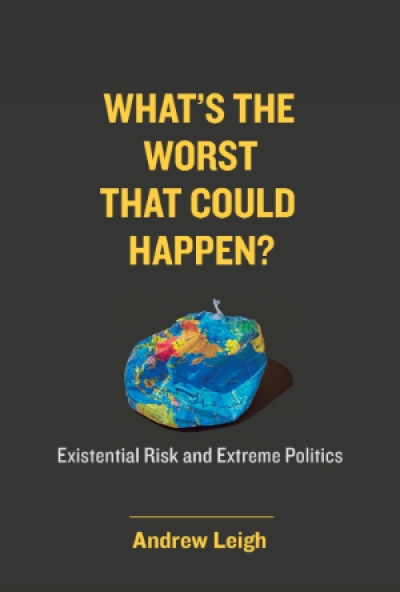 What's the Worst That Could Happen?: Existential risk and extreme politics
by Andrew Leigh
MIT Press, $44.99 hb, 240 pp