The Grandfather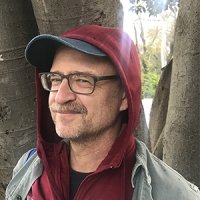 Michael Farrell grew up in Bombala, New South Wales, and has lived in Melbourne since 1990 (Fitzroy since 2008). His most recent poetry book is Cocky's Joy; he also has recent chapbooks: the thorn with the boy in its side; same! same! same! same!; Long Dull Poem and roughly proofed (the latter three are available as free downloads). He has a PhD in Australian literature; his revised thesis was published as Writing Australian Unsettlement: Modes of Poetic Invention 1796-1945. He co-wrote the Dick Diver single 'Waste the Alphabet'. Michael was the winner of the 2012 Peter Porter Poetry Prize.
By this contributor
Leave a comment
Please note that all comments must be approved by ABR and comply with our Terms & Conditions.
NB: If you are an ABR Online subscriber or contributor, you will need to login to ABR Online in order to post a comment. If you have forgotten your login details, or if you receive an error message when trying to submit your comment, please email your comment (and the name of the article to which it relates) to comments@australianbookreview.com.au. We will review your comment and, subject to approval, we will post it under your name.