'Arran Avenue, Hamilton, Brisbane, Australia ... Why Australia? What is Australia, anyway?'
(Dante, in David Malouf's Johnno)
Some footy talk before the book chat: I saw Wayne Carey play once, in Adelaide. He was a puppeteer that day. You would have needed a panoramic view – television doesn't capture it – to appreciate that his every movement dictated when and where his teammates and opponents ran, jumped, kicked, handballed, tackled, and hit. Carey had it all: strength, stamina, ingenuity, and goal sense; he was a genius in a crisis. According to journalist Mike Sheahan, he was the best player of all time.[1] Yet Carey never won the code's highest individual award. The AFL awards the Brownlow Medal to the 'fairest and best player' in the home and away season, as voted by umpires. On the field, Carey possessed a confidence in his own ability that metastasised into arrogance. He backchatted umpires; he threw his weight around, especially in the early years; he was 'happy to use low-level violence'.[2] Wayne Carey, often the best, was rarely the fairest.
The Brownlow Medal's dual terms ensure annual debate and controversy, partly because they sometimes disqualify greatness, but mainly because they seek to honour two distinct and not always aligned traits. So it is with the Miles Franklin Literary Award (hereafter 'the Miles'), Australia's most enduring and prestigious prize for novelists (or for playwrights and scriptwriters, if no novels measure up).
Miles Franklin – 'nationalist, feminist, novelist'[3], and so much more – died in 1954. In her will, she made a final contribution to Australian literature: the establishment of a prize that 'shall be awarded for the Novel of the year which is of the highest literary merit and which must present Australian Life in any of its phases'. Those two stipulations – 'highest literary merit' and 'Australian life' – are not necessarily a natural fit,and there are competing definitions of 'Australian life in any of its phases'. As Harry Heseltine, a Miles judge for twenty-one years, disapprovingly puts it, in the history of the Miles 'nothing has provoked more frequent, even violent dissension than competing interpretations of those nine key words'.[4]
What makes a book sufficiently 'Australian' to fulfil the Award's criteria? Is it latitude (Jonathan Swift, Gulliver's Travels)? Is it a novel named after gum trees (Murray Bail, Eucalyptus), or will a gum tree in California do (Sophie Cunningham, Bird)? Is it boomerangs on a book spine (1960s Australian Penguins)? Is it a family saga set in Washington, DC but heavily based on the author's Sydney upbringing (Christina Stead, The Man Who Loved Children)? Is it the first book by a New Yorker who lives in Melbourne, set in no specific place, published by a tiny and redoubtable independent Australian publisher (Steven Amsterdam, Things We Didn't See Coming)?
Michael Williams observes that one enduring source of controversy (one among several) is 'a tension between the desire for the award to faithfully satisfy Franklin's terms and reflect changing sensibilities'.[5] The key word here is 'faithfully': what should it mean – what can it mean – for a group of judges to sit in a room in 2011 and honour the spirit of such a cryptic and changeable phrase, and then to adjudicate on the best book while staying mindful of how each book – each contestant – illuminates Australia? It sounds like a tough gig. No doubt, the judges rely on expertise and experience, but to anoint, say, Peter Temple's Truth over Craig Silvey's Jasper Jones unavoidably – and appropriately – also involves personal biases and an alchemic touch.
Over the Miles's fifty-four years, there have been several documented exclusions of books. In 1964 the judges could find no Australian content in Morris West's The Shoes of the Fisherman, a worldwide bestseller that told the story of the election of a Slavic pope during the Cold War. Christopher Koch's exclusion in 1979 is more dubious. His rollicking, politically charged novel, The Year of Living Dangerously, is set in Indonesia, but the major characters include Australians – and Australianness leaps off its pages.
In his semi-official monograph,The Most Glittering Prize: The Miles Franklin Literary Award 1957–1998, Harry Heseltine reports that Beatrice Davis told Koch that his book was ineligible. Davis was another of the judges and the editor of The Year of Living Dangerously (her long-term conflict as judge and editor of entered works is not this essay's subject). When Koch questioned the ruling, Mr L.M. Kerkin from Permanent (the Award's administrator, now The Trust Company) sent him this explanation: 'ineligibility is not because of the foreign setting but because the book does not portray "Australian life" even though the central characters may be Australian nationals.'[6] Kerkin's point, on behalf of the judges, was that The Year of Living Dangerously chronicles political upheaval in Indonesia and that the presence of Australian characters is incidental. No, not even incidental: insignificant.
He is wrong, unless Koch's characters are made of wood – they are not – and unless Australia's geographical proximity to Indonesia, the two countries' messy foreign policy entanglements, and their populations' mutual bafflement do not count as aspects of 'Australian life'. It is easy to heap scorn on the decision, not least because of Kerkin's masterfully circular non-explanation – Heseltine calls it a 'courteous' reply, but it seems to me that Kerkin is courteously saying, 'Go ahead and chase your tale'. But what is interesting, with the passage of time, is the matter-of-factness of Kerkin's words. Koch, now equable about the ruling, told me he had no problem with the terms themselves: 'I simply felt they should be a little broader.'[7] He also points out that The Year of Living Dangerously won the National Book Council Award.
Koch and Kerkin's exchange was private, but in 1994 a different group of judges publicly commended and ruled ineligible three books: Frank Moorhouse's Grand Days, Elizabeth Jolley's The Georges' Wife, and Maurilia Meehan's Fury. The three authors responded in contrasting fashion. Moorhouse briefly threatened legal action and denounced the judges' narrowness. Jolley declined to dispute the decision: 'Such behaviour seems to me to be undignified and is quite against my principles.'[8] However, Jolley's biographer, Brian Dibble, seems mildly grumpy on her behalf, although a little more so at the judges (Beatrice Davis especially) for deciding that no book, including Jolley's Mr Scobie's Riddle, was worthy of winning in 1983.[9] Meehan took a different approach again. The biographical note in her later novel, The Sea People, states that Fury 'was shortlisted for the Miles Franklin Award in 1994, though later disqualified', while Meehan's website goes one better: 'It was shortlisted for the prestigious Miles Franklin Award.'[10] Given that Fury includes sections set in Australia (they are uninspiring but there), I am inclined to applaud Meehan's act of self-judging.
Because Moorhouse was the most vocal – 'eloquently bad-tempered', RosemarySorensen put it[11] – we tend to think of 1994 as the year Grand Days plus two other books were 'dudded'. Moorhouse's personal sense of injustice was well founded, and his willingness to stand up for himself led to long-lasting benefits for writers, readers and, not least, the Miles itself. But the judges' decision to go public – plus Jill Kitson's and Adrian Mitchell's decisions to engage in public discussion – enabled Moorhouse's response. Kitson explains Grand Days' exclusion thus:
... the problem was that the Australian heroine, Edith Campbell Berry, seemed to have cast off her Australian identity before the book began, maybe on the boat to Europe. Indeed, by Chapter Three, Edith considers herself 'one of a new breed' – the new breed of internationalism. Living in Europe she feels 'as though she had come, if not home, back to her historic quintessence' – though she has to 'fight off pangs of disloyalty to Australia when she felt this way'. Thereafter her life in Geneva is so packed with incident that Australia is all but forgotten … In the acknowledgements, Frank explains how 'the guiding spirit of the book' was actually a Canadian woman, Mary McGeachy. I note that the 200-word jacket blurb makes no mention of Australia or the fact that the heroine is Australian.[12]
All this is true, and yet Moorhouse's Edith is an exuberant, ambitious, and intelligent Australian woman who overcomes her personal naïveté and that of the young nation-state she leaves behind. That Moorhouse's inspiration for Edith was a Canadian woman is irrelevant, unless we want to reduce Grand Days to one element of its research. Edith, a young woman confused about her future and ambivalent about Australia, believes she needs to go to Europe to better herself and the world. It is precisely Edith's physical and intellectual drift from Australia that makes Grand Days a quintessentially Australian story – as well as a novel about Geneva, about global war, peace, and diplomacy, about love and sex, food and drink. But while Kitson's argument does not sway me, I also believe that her decision to offer up her view honours Miles Franklin's spirit and, more significantly, encapsulates the potency of Franklin's 'Australian life in any of its phases' stipulation – its enduring capacity to provoke productive disagreement.
The presence of Nicholas Jose's prescient novel The Avenue of Eternal Peace on the 1990 Miles shortlist caused a different type of controversy. Colin Roderick, one of the inaugural judges, whom Franklin anointed in her will, resigned in protest because he believed that Jose's book should have been ineligible and that the trustees should have appointed an independent adjudicator to resolve the dispute. According to The Australian, Roderick cited Jose's author's note as proof that the book was about China. However, Jose has told me, 'I made a point of saying in the author's note that it was not a novel about China, but a novel immersed in China.'[13] Jose's novel offers its own evidence: set in China and Australia, it is a book about a doctor, Wally Frith (whose name alone surely gets Jose over the 'Australianness' line), who travels to China in search of a cure for cancer. Jose uses Frith's journey to stand for Australia's relationship with Asia. According to The Australian, Roderick believed Jose's book was better than the winning one, Tom Flood's Oceana Fine, 'and he would have voted for it had he thought it fitted Franklin's criteria'.[14] Jose did not win the Miles, but he did receive 'a sympathetic, apologetic note' from Leonie Kramer, another of the judges.[15]
Heseltine recounts this episode cautiouslyin his book about the Miles. In his recent memoir, he speaks somewhat more plainly about Roderick:
In those early years, the task of sifting, assessing and reaching a recommendation was not made any easier by Colin Roderick's close proximity. Colin had been a personal friend of Miles and a principal advisor in the early years when the prize … was being set up … He plainly felt that, with this background, he had the authority to override any of the judges' decisions that did not meet his (overly?) strict interpretation of the terms of Miles' will. He certainly succeeded in having a number of first ratenovels eliminated from consideration.[16]
(Heseltine's brackets)
I quote Heseltine not to endorse his complaint or to use this one observation to sully Roderick's career-long commitment to Australian literature. Roderick's public complaints about Jose's book seem to me no more wrong-headed than the judges' collective decision regarding Grand Days (the judges on that occasion included Heseltine, but not Roderick). Roderick's public pronouncement hints at fault-lines as to how judges remain faithful to Franklin's wishes (as well as the problem of being a judge who holds a minority view). But what Roderick's grumpiness, Kitson's efforts at openness, and Heseltine's (albeit heavily varnished) memories have in common is that they tell us things worth knowing about the Miles and its history, things that we might otherwise only guess at.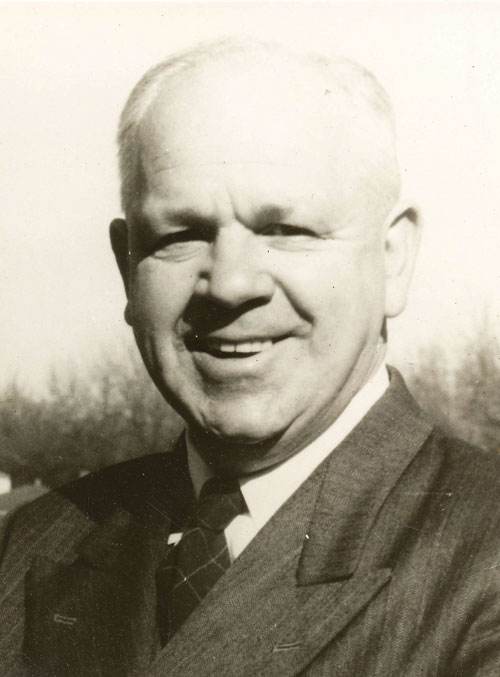 Colin Roderick (Photo courtesy of Margaret Roderick)Since the year of Moorhouse, Jolley, and Meehan – presumably as a reaction to it, though the judging panel has since changed a number of times – the judges have chosen to not announce ineligible titles to the public. The Trust Company says that 'The Trust Company and the judges wish to maintain the focus of the Miles Franklin Literary Award on successful novelists. As trustee, The Trust Company respects the independence of the judges and maintaining general confidentiality around the award reflects its faith in both the calibre of the panel and rigour of its judging process.'[17] On one level, the desire to focus on winners and longlisted/shortlisted writers is a reasonable position, since more people recall Moorhouse's ineligibility in 1994 than the fact that Rodney Hall's The Grisly Wife won. Presumably, though, it is also because disclosure courts controversy and dissent. As Michael Williams says, Kitson's and Mitchell's public comments 'only served to further underline the gulf between the award's interpretation and popular feeling'.[18]
But had the 1994 judges simply excluded the trio from the shortlist – and kept the fact private – some commentators might have queried their taste, but a great deal of colourful and constructive complaining would not have occurred. In contrast,confidentiality regarding ineligible titles causes unnecessary intrigue, and does a disservice to entrants and to the interested reading public, both those immersed in the literary industry and those who simply enjoy reading and like to know who wins, who doesn't, and why. Not least, I believe it rubs away at the Miles's reputation.
I am not suggesting that the administrators or the judges should court or invoke controversy for it's own sake. It is true but it is also simplistic to say that public spats put bums on seats – the Grand Days controversy harmed and benefited the Miles. But in contrast, more than two decades of non-disclosure has led to a creeping undermining of confidence in the Miles. The arrival of a new longlist or shortlist prompts a flurry of chatter about 'Australian life in any of its phases' (among other things). I am torn between irritation at the water-treading provisionality of the debate and gratitude that Oz Lit gets any sort of mention, however brief, in the media. It is often a repetitive, half-hearted, and vague debate, rather than the rigorous and enduring contribution to the national conversation that it might represent. This is due to the suffocating effect of non-disclosure, but it also reflects our collective capacity to follow the rhythm of a news cycle that progresses from official announcements and media releases to select reactions and rebuttals, and then fades away in favour of some new, unrelated issue.
Since 1994 the judges' interpretation of 'Australian life in any of its phases' has clearly broadened – and become more sophisticated, as Moorhouse would say. This relaxation happened not by official announcement but as a series of decisions delivered by a procession of judging panels. It is a process that will (quite properly) remain in perpetual motion, subject to judges' interpretations of a distinct annual pool of books. This means, I think, that real or perceived inconsistencies will continue to occur. But it doesn't mean that critics should suffer in silence.
While it is ironic that this creeping lack of confidence is one result of the broadening of the 'Australian life' stipulation, it is also logical. As judges become subtler in their decision-making, the rest of us need the opportunity to debate the subtleties – but cannot fully do so. I do not propose that we should be consumed by matters of eligibility/non-eligibility, but rather that discussions about what it means to be Australian – what we were, are, and will be – should be a central and open part of the Miles, unless we are content for it to be just another award.
I want to distinguish this call for the routine disclosure of ineligible titles from other types of non-disclosure. The Miles judges used to reveal their differences. For example, Thea Astley (The Well-Dressed Explorer) and George Turner (The Cupboard Under the Stairs) shared the 1962Award. Four of the judges split evenly; a fifth vote favoured Gavin Casey's Amid the Plenty (Heseltine tells us this, but doesn't name names).[19] I'm superficially attracted to the honesty of this earlier system. However harmonious the working relationship between a particular group of judges, there is something artificially smooth about unanimity. As with democracy, though, the consensus system is the worst option apart from all the other options. Confidentiality increases the possibility that judges can engage in candid and free-wheeling debate – and any whiff of political compromise or conspiracy that results is a standard drawback of any arts prize.
A more mysterious element of the judging process is what weight the judges give the 'Australian life in any of its phases' stipulation once a longlist exists. For example, when Peter Carey's longlisted Parrot and Olivier in America did not make the 2010 shortlist, literary editor Stephen Romei wrote that 'One can only speculate now at the controversy of a novel set almost entirely outside of Australia and populated by non-Australian characters winning the [Miles].'[20] With the 2011 longlisting but not shortlisting of Jon Bauer's Rocks in the Belly, a novel set in no specific place, a similar question arises in consecutive years. Once a book is eligible, does the amount of the Australian content remain a factor? At what point is 'highest literary merit' the only consideration?
In 2001, Frank Moorhouse's Dark Palace, the companion novel to Grand Days, won the Miles. While this seems like personal vindication for Moorhouse and evidence of a general broadening of what 'Australian life' means to the Miles, Dark Palace does not mirror Grand Days. In the later book, Edith Campbell Berry returns to Australia. Moorhouse captures her staring out of a train window at the landscape: 'Appalling, she thought, the bush is simply appalling. It appeared to her to be grasping and twisted. Grasping for water, grasping for soil – the way the roots of the eucalyptus clutched rocks and clutched the soil.' Edith eats from her own hamper (no Aussie train food for her), enjoys a cognac, reads D.H. Lawrence's Kangaroo, and muses upon her disloyalty to Australia and its grim, stolid bush: 'The European forests, though, were comfortable and comforting. There was a cool softness about the European forests.'
It is tempting to read Edith's homecoming as a message from Moorhouse to the 1994 judges, as if he 'strategically scripts a return visit for Edith to Australia'.[21] But the idea that writers write with awards in mind is one of the more fanciful claims made about the politics of literary prizes. Edith's reaction to the bush is consistent with her evolving world view, and her feelings about Australia eddy as she reunites with her ageing father, visits her mother's grave, and reconnects uncomfortably with old friends, including Scraper Smith, who is disfigured by the war and who presses a reluctant Edith to give him a hand job. The Australian scenes in Dark Palace confirm what a profoundly Australian book Grand Days is.
Edith's homecoming makes an absorbing comparison with Jill Roe's description of Miles Franklin's return to Australia after years abroad. Franklin travelled by train to Goulburn and wrote unhappily about it: 'High winds, & I hated the old horrible places and their aboriginal lack of progress.'[22] In contrast, Roe says that Franklin 'experienced a kind of re-enchantment' in the New South Wales high country. Her reactions to people, including many relatives, were also divided, and she wrote that 'it seems to me that Australia, which took a wonderful lurch ahead in all progressive laws and woman's advancement about 20 years ago has stagnated ever since.'[23]
Born in 1879, Franklin endures in the Australian consciousness, even if she is still occasionally mistaken for a man and can still provoke overheated denunciations of her personality or oeuvre. Gillian Armstrong's film of My Brilliant Career, Franklin's exuberant début novel, is a sort of celluloid monument to Franklin. Roe's majestic and sensitive biography, and her collections of Franklin's letters and topical writings (the latter with Margaret Bettison), together with Franklin's diaries (edited by Paul Brunton), reveal a hospitable, loyal, and argumentative person, a feminist, a frustrated but proud writer, a cosmopolitan homebody, and a woman both ahead of, and rooted in, her time.
Roe suggests that we view Franklin's life as an example of the 'paradoxes of Australian history and culture',[24] and points out that 'she was also of another age. Her attitudes to problematic matters such as sex, politics and culture, the nature of Australian nationalism, and the drive for an Australian literature, have to be dug out of the sources and set in context.'[25] Franklin held forthright views on literature. She enjoyed a good put-down, and she played favourites. She championed Australian writers at a time when they needed all the help they could get, and she thought – and wrote – long and hard about Australian literature. She felt deeply connected to the rural landscape of her upbringing, but also recognised that '[t]he struggle with the geographical and physical situation has left the Australian no time for the European's preoccupation with the heightening of his sensitivity or the harrying of his soul'.[26] And she had a clear-eyed view of Australia's place in the world:
And what of the thoughtful Australian novelist in his own orbit? He has always been aware not alone of his own politics. Concern with British or world affairs has pressed upon him, so that sometimes he has lost an intensity he could perhaps have found in narrower concentration. His new situation internationally generates for him an extra perplexity in a world as disrupted as a gouged ant-bed.
The Australian, recently a colonial, has abruptly awakened to find himself a satellite. Whose?[27]
Franklin left a voluminous array of topical writings and letters, as well as her novels, but I doubt the usefulness of extrapolating chunks of words from her sea of prose to demonstrate her preferred wishes about the Miles. For example, Jill Kitson argues that Franklin recognised a 'phoniness' in her own writing when she lived in Chicago, and 'that she came to attach what today many see as a disproportionate value to works that, as she puts it, draw deeply on attachment to native soil'.[28] In contrast, journalist and novelist Jane Sullivan has suggested 'if Franklin were alive today, she would be the first to agree that both Australian literature and its international reception have changed vastly in the past half-century. I'm sure she would celebrate the fact that Australian writers feel free to take anything and anywhere and anyone in the world as their subject, and still expect their work to be seen as Australian.'[29]
I appreciate what both writers have to say about Franklin. Kitson offers an intriguing insight into Franklin's sense of self, while Sullivan emphasises Franklin's international outlook and points out that her world view would have changed had she, like Peter Carey's Herbert Badgery (Illywhacker), lived to be 139 years old. But I find neither Kitson nor Sullivan especially convincing on the question of what Franklin would have wanted. 'What ifs' – for example, 'What would "Australian life in any of its phases" mean today if France had colonised Western Australia?' – are fun. But to ask 'What if Miles Franklin was here today?' is a skewed way of attempting to honour her wishes. We can faithfully help maintain a link between Miles Franklin the woman and Miles Franklin the Award by not trying to force her life, or her writing, to conform to neat debating points of our own making, and, especially, by not pretending that she is, or has ever been, a judge of the Miles Franklin Literary Award.
It is unclear to what extent judges over the decades have tried to channel Miles Franklin into the judging process. It surely differs judge by judge and year by year. In her biography of Beatrice Davis, Jacqueline Kent suggests that in Davis's time the judges never made Franklin's personal taste 'a consistently strong factor'. She also points out that Davis and Franklin had different tastes.[30] Heseltine is characteristically hard to pin down: he felt the pressing weight of Franklin's words, but he did not have the 'moral authority of personal acquaintance nor feel its emotional claims', and he realised that Australia was a changed and changing place.[31] Gillian Whitlock, a current judge, offers a pleasingly forward-looking assessment. She refers to 'the spectral presence of Miles herself: a feisty woman; a radical and an innovator; a writer who helped my generation of readers and critics grasp what difference reading for gender might make; an intellectual who challenged how we think about Australian literature. This presence is a liberating thing.'[32]
Colin Roderick, a judge from 1957 to 1990, invoked Franklin's name when he resigned in protest at Jose's shortlisting for The Avenue of Eternal Peace. In his rather condescending book about Franklin, Roderick states:
Her personal antagonism always coloured her reaction to fiction. She abhorred the flaunting of pornography in post-war novels and thought it betokened racial decadence. She had a great facility for rationalising her way out of an embarrassing train of thought. She had convinced herself that war stultified progress; but she would never define progress.[33]
Roderick knew Franklin well, but his observation that she had biases, preoccupations, and tics that she brought to the act of reading, and that her world view, when exposed to bright light, included cracks, seems rather unremarkable. About Roderick, Franklin once wrote this in a letter to Beatrice Davis: 'You can measure how much I miss you when I say that Roderick seems the flower of the flock to me there now, and I'm glad of his friendly welcome till he spoils it by some literary obtusity.'[34] Nevertheless, Roe says that when Franklin wrote her will in 1948 she had confidence in the sincerity of his commitment to Australian literature.[35] Certainly, Roderick fiercely defended his version of Franklin's wishes on more than one occasion, but it is not clear how accurate his version was – or wasn't. More broadly, I do not think that anybody, including judges, their sympathisers, or their critics, should crouch behind Franklin's legacy or make Franklin responsible for their own decisions or beliefs.
Roe writes that Franklin's will encapsulated her hope 'that Australian writers would be encouraged in their endeavours, and that Australia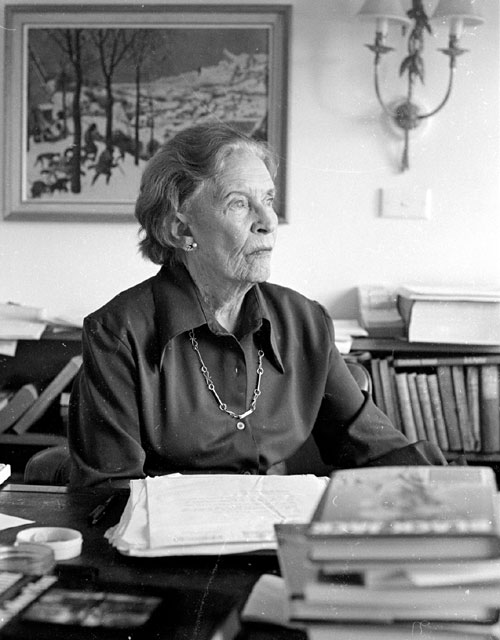 Beatrice Davis (National Library of Australia)would become a significant field in world literature'.[36] I believe the Miles has achieved this on her behalf. The list of Miles winners since 1957 is one way of surveying postwar Australian fiction. While hardly definitive or impartial, it is a collection of mostly stellar and sometimes brilliant novels. The list of winners is also a reminder of how delicately, in both senses of the word, fiction has woven itself into the fabric of the way Australians try to understand ourselves – our inner worlds as well as our cities, the country, and our place in the world. For that, we need look no further than the inaugural winner, Patrick White's masterpiece, Voss. A story about an explorer in a national literature stuffed to overflowing with stories about explorers and colonial frontiers, it is also ground-breaking. As Susan Lever observes, 'White transformed the possibilities for the Australian novel by demonstrating that it was a place to test ideas against complex spiritual, psychological and emotional experience, not only an avenue for national storytelling.'[37] Charles Lock, in an article on Patrick White published in the April 2011 issue of ABR, regretted that we treat White as an Australian writer who wrote Australian novels. But why can't we acknowledge White's English links and his European and universal themes, and still claim him?[38]
Voss is the virtuoso bedrock of a list that includes some of the great recent works of Australian fiction. But if we observe the list from above, as if it is a map, the view becomes more parochial and provincial. Michael Williams, writing in 2005, pointed out that the list of winners 'shows a considerable bias towards historical novels, novels with rural settings. Anglocentric, predominantly male.'[39] What are we to make of this? Certainly, the gender imbalance is stark (and while not the topic here, a far more vital topic for investigation than, say, Roger McDonald would have us believe). Rural, outback, and historical settings are prominent too, although it is worth remembering that Australian writers return 'almost compulsively to the colonial scene'.[40] They also persistently deal with the early years of nationhood, and, in a more recent trend, to downbeat small-town, rural or outback sagas, often involving dysfunctional or unpleasant families, genuinely strange or disturbed characters, and a wrongful death, violence, or intimidation. Maybe it's just weight of numbers – or maybe not. Novelist Brian Castro, in an email to me, suggested that
since the Demidenko affair, the judges have been shy of anything 'multicultural', or at least anything they could not identify as 'positively' Australian. I use the term 'positively' in both senses of the word. Critique, it seems, sits uncomfortably within the guidelines of the canon. I guess it's the pattern of small societies that they need constant reassurance while feeling anxious about their histories and their treatment of others. On the whole, 'Australia in all its phases' is ambiguous in that the emphasis is on canon-making ahead of complexity – i.e. it puts 'Australia' ahead of literature. On this level, it's no different from any other officially-sanctioned prize coming out of more repressive societies.[41]
Castro links questions about what types of novels we typically choose to privilege with concerns about dominant, and dominating, modes of nationalism. He invites us to interrogate ourselves as well as the Miles. We might ponder, for example, how far we have come (or haven't come) since the white-skinned, male-dominated 1950s that we are so fond of belittling. We might reflect that we use our geographical isolation to disconnect ourselves from the rest of the world, while invoking a universal or cosmopolitan outlook when it suits us. We might giggle or groan at our ongoing willingness – by now, a knowing and expertly crafted willingness, I suggest – to continue to misinterpret Donald Horne's phrase 'the lucky country'. And we might question our capacity to embrace safe, limited, abstract forms of dissent even as we whinge about politicians who hanker for an Australia that is relaxed and comfortable.
These questions, and others like them, both have nothing at all to do with the Miles and link intimately to it, precisely because our fiction celebrates and interrogates, exonerates and condemns, illuminates and hides, Australia's past, present, and future. The genius of Franklin's phrase 'Australian life in any of its phases' is that it is so open to the sort of interrogation Castro makes – even though it is, in large part, the existence and the interpretation of this phrase that is the source of Castro's complaint. As Jeff Sparrow suggests, the phrase's vagueness provides a positive point of contention: 'yes, the prize is indeed rather odd. But that doesn't have to be a bad thing.'[42]
To fully grasp and harness the glorious limitations of the Miles, The Trust Company should release the full list of entries, including all eligible and ineligible books. In fact, lists of entries from 1957 to 2009 already appear on the State Library of New South Wales catalogue, but they are not definitive or official, and they contain errors. More importantly, they are not especially user-friendly (some years include titles and authors, some years titles only) and they lack (forgive my marketing babble sins) 'value-adding'. The lists sit gathering electronic dust, as if shoved into a bottom drawer.
Skimming through five decades of titles offers a sometimes thrilling, sometimes deflating encapsulation of Australian life in many of its phases: the great, the middling, the banal, the plain awful, the long-forgotten. An example: in 1996 (the year Christopher Koch won for Highways to a War), there were sixty-four entries. The seven-strong shortlist included heavy-hitters such as Carmel Bird, Beverley Farmer, Amanda Lohrey, and Alex Miller. But what is more fascinating is what's left over. It includes Gillian Mears at the peak of her considerable powers with The Grass Sisters (surely not ineligible due to its partial African setting?). There's the hugely popular (Bryce Courtenay's The Potato Factory) and there is a living legend (Barry Humphries, Women in the Background). There is the dodgy (Wanda Koolmatrie's My Own Sweet Time, first published as the fictional autobiography of a Pitjantjatara woman but in fact written by a white man called Leon Carmen). There is Rod Jones's Billy Sunday, a startlingly original but doubtlessly ineligible novel set in Wisconsin in 1892. And there are books and writers I've never heard of or have forgotten.
Because the Miles is Australia's pre-eminent literary award, some critics hold that it should be open to all Australian novelists, irrespective of subject matter. As Rosemary Sorensen puts it,
There are some books that simply cannot be left off short lists. No matter how much arm-wrestling goes on when it comes to the winner, leaving off a book such as David Malouf's Ransom is not just weird, it's silly. Possibly the Miles Franklin Award judges will decide it does not fulfil the Australia-relevant criteria, but even they, you'd imagine, will decide that virtuosity is relevant.[43]
But virtuosity is subjective, and all writers – even David Malouf – have critics. It seems to me unremarkable that Ransom, a beautiful book by a master craftsman, might not make a shortlist (personally, I much prefer Malouf's brilliant short story collection Every Move You Make).
I disagree with Sorensen for other reasons, too: because a bequest is a bequest; because Franklin scrimped and suffered to save the money that funded the Miles; and because the Miles is not a lifetime achievement award. Most of all, I oppose the removal of the 'Australian life' rule because, as Jill Roe puts it, the Miles is a prize 'for a subject'.[44] All prizes have limitations: the infant Prime Minister's Literary Award for Fiction places no restriction on subject matter but requires entrants to be Australian citizens or residents, whereas the Miles is a global award, so long as entrants fit the criteria.
The creation of the Prime Minister's Literary Awards is a challenge for the Miles, not least because of the whopping tax-free dollars the government award offers. But even if the PM's Awards survive this government and the next, they need to purge the 'PM' from their name. While 'rebranding' is usually a facile exercise, the government should consider adopting eminent writer's names: the fiction award could become the 'Hazzards' or the 'Jolleys'. In the meantime, the Miles should revel in the freedom of being a non-government award.
A slightly different argument from Sorensen's suggests that any novel written by an Australian writer is by definition an Australian book. As Delia Falconer puts it, 'Personally, I do feel that any book by an Australian author brings a uniquely Australian perspective to its subject matter (not that this is by any means a unified perspective). As our population grows, and includes more and more people who were born, or grew up, elsewhere, I think it's more and more the case that what is "Australianness" broadens.'[45]
Stephen Romei makes a similar point in order to make a case for Malouf's Ransom: 'If a writer is Australian, lives in Australia, then surely their literary sensibility is informed by this country.'[46] My impression – purely anecdotal – is that this view is growing in currency. It takes the 'any' in 'Australian life in any of its phases' to a logical and, I think, uncontroversial conclusion. Except that it also amounts to back-door changing of the terms of Franklin's will. For this reason, Falconer rightly eschews the idea that every novel written by an Australian writer should automatically be eligible for the Miles. In other words, 'Australian life in any of its phases' and 'Australian life in any of its phases according to the Miles Franklin Literary Award' cannot quite be the same thing.
David Malouf offers an elegant definition for what Franklin's phrase might now mean: 'a work that expresses an Australian sensibility and Australian interests.'[47] The key phrase here is 'a work': for the Miles, the emphasis should be on the book's content rather than on the writer, even in – no, especially in – this era of authors as performers, as celebrities, as spokespeople for anything and everything.
This means that certain books by Australians will forever remain ineligible, irrespective of how broad official interpretations of 'Australian life' become. For these ineligible books, I am attracted to Falconer's idea of a salon des refusés.[48] A literary magazine could do something interesting with the concept, or perhaps the ABC could adopt it as part of its rather desperate quest to find meaningful content to add to its bulging website. The Trust Company could kick things off by supplying the full list of ineligible titles from 1957 to 2011.
The debate about 'Australian life in any of its phases' has become more difficult, Malouf suggests, 'as our interest in nationalism declines (it was at its peak ten or fifteen years ago) and our idea of our Australianness becomes less pressing but also more subtle and more complex'.[49] The line between eligible and ineligible is increasingly nebulous and subject to case-by-case examination.
Delia Falconer's The Lost Thoughts of Soldiers, about the US Indian Wars, is one of the most distinctive works of Australian fiction to appear in the last decade. In terms of quality, it sits comfortably among the shortlisted titles for the 2006 Miles. Full of spare, poetic, disjointed, yet rich prose, it is a deeply thoughtful meditation on men, memory, and war. One of the reasons The Lost Thoughts of Soldiers is such a thrilling work is that Falconer is an Australian writer who inserts herself into an iconic and disputed US historical event, Custer's last stand, with grace and deep emotional resonance.
Is there a case for making Falconer eligible for the Miles? Kerryn Goldsworthy, being deliberately speculative rather than making a serious case for eligibility, made a gallant attempt: 'the killing of indigenous people in the colonial era could well be regarded as within the limits of that "Australian life" criteria, given that it is in the nature of fiction to produce meaning via metaphor, analogy and allegory.'[50] Given that Falconer is Australian, Ken Gelder and Paul Salzman suggest that reading The Lost Thoughts of Soldiers evokes thoughts of Gallipoli: 'Perhaps it is also worth thinking about an American image of heroic failure, given the tendency to see Gallipoli as a unique Australian way of making a legend out of a defeat.'[51]
When I read The Lost Thoughts of Soldiers, I thought about the Vietnam War rather than about Gallipoli. And as Goldsworthy suggests, I thought about Australia's still part-buried history of violent relations with the land's Indigenous inhabitants, and reflected on differences in the frontier histories of the United States and Australia. Falconer's descriptions of the way men talk about women also struck an uncomfortably mates-down-the-pub chord with me. However, all of this shows mainly that I am an Australian reader (in any of its phases). The Lost Thoughts of Soldiers should be ineligible for the Miles. I say this reluctantly, because I do believe that Australian writers write 'Australian' books and because Falconer's is a stellar contribution to our national literature.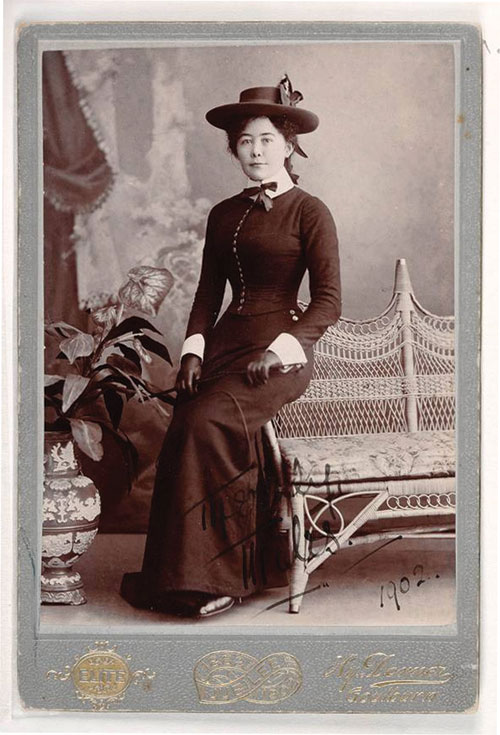 Miles FranklinAt first, the Australianness in Peter Carey's Parrot and Olivier in America seems almost cursory. More absorbing than Parrot's time in the colony are the many ideas and hints relevant to Australia that pepper the story. Carey'sexploration of early American democracy invites comparisons between America's and Australia's distinctive paths to modernity, their different approaches to defending and extolling modern democracy, and Australia's tendency to use the United States as a reference point. Parrot and Olivier in America also adds lustre and context to Carey's oeuvre, inviting readers to revisit the imagined Australias of his previous novels. Some of this makes Carey's book 'Australian' in ways similar to Falconer's The Lost Thoughts of Soldiers, but Carey's invisible links are stronger, and, in the character of Parrot, Carey also offers a concrete link, a man who has the opportunity to start afresh in two new worlds.
David Malouf's celebrated novel An Imaginary Life imagines the Roman poet Ovid's exile. It is a beautiful book, full of shimmering images and allusions, the prose a sort of chanted, understated hymn. I argue – with some reservations – that An Imaginary Life should be eligible for the Miles because it is deals allegorically but quite overtly with Australia's struggle to find its identity given its geographic and intellectual location on the underside of the world. The way Malouf writes about, as he put it to me, 'notions of centre and edge, an unmade landscape, the presence of indigenous people whose language and customs you might learn to recognise and appreciate'[52] makes An Imaginary Life a quintessentially Australian book.
I say 'with reservations' because, if An Imaginary Life is eligible, what's to stop us drowning in allegory? What's to stop anything standing for anything? Pity any judge obliged to read a pile of novels while wearing a hard hat, torch trained on the page to illuminate serendipitous or surreptitious themes. Take Malouf's Ransom, in which overt Australian themes seem absent – except that Malouf's afterword begins by telling readers that he first heard the Troy story at primary school in 1943: 'We too were in the middle of a war. Brisbane, where I lived, was the headquarters of General MacArthur's Pacific campaign … I had immediately connected Miss Finlay's ancient and fictional war with our own.' Or take Steven Amsterdam's Things We Didn't See Coming, which is set in 'no place': on page eight, the narrator refers to 'cans of tuna fish' – implying a US setting – but two pages later it's 'a can of tuna'.
While An Imaginary Life is an Australian post-colonial novel, it would be a pity if readers (or judges) felt the need to shake it until its summarising themes and origins fell out. Richard Nile writes that 'the twentieth century novel shared with nineteenth century colonial writing a series of well worn literary clichés relating to the country's very distance from Europe and the possibilities that existed for transplanted Europeans in their new "neo colonial" settings. Even Patrick White's great Voss falls victim to these influences.'[53] Nile is talking about clichés that slip into novels and that can build up across a national literature, but readers can make this worse by equating the act of reading with doing a crossword or a jigsaw puzzle. On the one hand, we should embrace complexity, nuance, and messiness. On the other hand, we might remember that 'The Miles Franklin prize also honours the great art of storytelling', as Frank Moorhouse said in his acceptance speech.[54]
Whereas Malouf sets An Imaginary Life in a historically real time, Peter Carey sets The Unusual Life of Tristan Smith in the imaginary nations of Voorstand and Efica. Rosemary Sorensen states that in 1995 the judges ruled The Unusual Life of Tristan Smith ineligible.[55] The judges did not publicly announce the exclusion, but they did leave it off a shortlist made up of only three books, and the Miles ultimately went to Helen Demidenko/Darville for her adequate but controversial début novel, The Hand that Signed the Paper.
Carey does not know whether the judges ruled The Unusual Life of Tristan Smith ineligible, but says this:
Whilst writing, I imagined I had found a fresh way to look at Australia in its dealing with a culturally and militarily more powerful nation (the United States, of course). If the view was refracted, distorted, mirrored, unstable, so much the better (I thought). The Unusual Life of Tristan Smith placed particular emphasis on the cultural frailty of the smaller nation Efica, a place where, I am sure, there would be a prize for a work which represented 'Efican life in any of its phases'.[56]
An author's intentions and the origins of a story aren't necessarily relevant to a reader. As I have argued, the fact that Moorhouse took a Canadian woman as the inspiration for Edith Campbell Berry does nothing to diminish Edith's Australian identity. It is also true, as Gelder and Salzman state, that The Unusual Life of Tristan Smith 'is an allegory for colonial relations in general',[57] rather than a facsimile of US–Australian relations. But Carey's description – 'refracted, distorted, mirrored, unstable' – exactly captures the parallels between the imaginary Efica and the real Australia. The Unusual Life of Tristan Smith should be eligible for the Miles.
A variation on imaginary worlds is the novel set in 'no place'. Jon Bauer's taut début novel, Rocks in the Belly, longlisted for the 2011 Miles, is one example. Bauer's characters are not obviously Australian and the setting is deliberately unstated. Even though the story clearly takes place in a Western country, even though it is a realistic (and disturbing) story about fractured upbringings and family life, this is a significant embrace of ambiguity by the current judging panel.
Amsterdam's Things We Didn't See Coming, winner of The Age Book of the Year, is a more difficult case. Set in a post-apocalyptic future, there is nothing recognisably Australian about the characters, the landscape, or the settlements. The nation-state as we know it no longer seems to exist. This placelessness is so intrinsic to Amsterdam's alternative world that any attempt to call the story Australian (or American) seems to chip away at its wholeness, its internal logic. And yet it is open to a reader to imagine Australia and Australians, as indeed I did when I first read the book.
To end, a hypothetical: earlier in this essay I wrote that Australianness leaps off the pages of Koch's The Year of Living Dangerously. Imagine a novel that is not about Australia (not even in the allegorical sense of An Imaginary Life) but that has a broad Australian accent (unlike, say, Malouf's Ransom or Falconer's The Lost Thoughts of Soldiers). In terms of voice, I am thinking of Shane Maloney, author of the Murray Whelan series, who writes paragraphs such as this:
As befitted a champion of the underdog, Quinlan took great care with his appearance. His tailored three-button suit and immaculate white shirt were set off with a Windsor-knotted black tie and expensive cufflinks. The morose beanpole beside him, by contrast, was so nondescript that he might almost have been invisible. But that, I reflected, was Colin Bishop's greatest talent.
If we take this voice and apply it to a foreign setting, foreign characters, and foreign issues and themes, would the result conform to 'Australian life in any of its phases'? Would it stand up to my suggestion that the emphasis be on 'the work', not on 'the writer'? I don't know.
When Steven Carroll won the Miles in 2008 for The Time We Have Taken, his marvellous take on 'progress' in suburban Melbourne, he said:
It's an extraordinary thrill and an honour – but it's also daunting to be joining a long list of authors whom you've either studied or admired for years. The Miles Franklin comes with the gravitas of a whole literary tradition, and you feel that weight almost instantly.[58]
To which Nicholas Jose added, 'As if it were a dead hand.'[59] Jose recalls a group of honours students telling him that they find Australian literature depressing … because 'they found Australia's past "depressing" too'. He highlights a disconnect between the apparent rise in international prominence of Australian fiction and 'an Australian literary past that hides in secondhand bookshops and the corners of archives'. Or as Geordie Williamson says, 'Tap the Miles Franklin back list and you will hear a hollow ring.'[60]
If, as Richard Nile says, the novel was Australia's 'preferred literary form of the twentieth century',[61] it's unlikely that this is still the case. As Mark Davis said (nearly five long years ago), 'It is reasonably safe to predict that the activities of reading, studying, writing and publishing literary fiction will increasingly become the preserve of "true believers".'[62] If Davis is right, or even just part-right – or right, but slowly – then the Miles has a substantial role to play, a responsibility even, on behalf of true believers.
Eleni Pavlides says that, 'Like other literary awards, the Miles Franklin provides the opportunity for stakeholders in the national literary system – whether they identify with theory, review, teaching, criticism, writing or publication – to interact and engage.'[63]I suppose that is all true, but the Miles is, or should be, a great deal more than that. Miles Franklin was a true believer in Australian literature. To be a true believer in 2011, I believe, involves recognising how diverse Australian literature has become, but not in a way that avoids or simplifies the debate about what our best books are, and not in a way that gets bogged down in the tired and false 'three cheers' versus 'black armband' debate. It involves arguing passionately with other true believers (and sometimes even agreeing with them) but also reaching out to the lapsed, the half-hearted, the unbelievers – and then arguing passionately with them too. If all this sounds parochial and evangelistic, then good.
My thanks to the many people who spoke to me about 'the Miles', including Peter Carey, Jo Case, Brian Castro, Sophie Cunningham, Ian Donaldson, Delia Falconer, Morag Fraser, Zoë Gill, Kerryn Goldsworthy, Nicholas Jose, Christopher Koch, Simon Lewis, James Ley, David Malouf, Peter Pierce, Jill Roe, Rosemary Sorensen, Jeff Sparrow, Louise Swinn, Gillian Whitlock, and the ABR editorial team.
Patrick Allington was the recipient of the inaugural ABR Patrons' Fellowship, worth $5000.
The ABR Patrons' Fellowships, exclusively funded by our Patrons, are intended to generate fine, incisive writing and to broaden the magazine's content. ABR will present two or three of them each year, each worth at least $5000.
---
[1] The Australian Game of Football since 1858, Geoff Slattery Publishing, 2008, p. 118
[2] Michael Winkler, 'Wayne Carey', in Stephanie Holt and Garrie Hutchinson, Footy's Greatest Players, Coulomb Communications, 2003, p. 244
[3] Jill Roe, 'Franklin, Stella Maria Sarah Miles (1879–1954)', Australian Dictionary of Biography (online edition)
[4] Harry Heseltine, The Most Glittering Prize: The Miles Franklin Literary Award 1957–1998, Permanent and School of Language, Literature and Communication, University College, Australian Defence Force Academy, 2001, p. 9
[5] Michael Williams, 'Missing the Point by Miles', The Age, 15 January 2005 (electronic database edition)
[6] Mr L.M. Kerkin, letter to Christopher Koch, 20 March 1979, quoted in Heseltine, The Most Glittering Prize, p. 24
[7] Personal communication
[8] Heseltine, The Most Glittering Prize, p. 63
[9] Brian Dibble, Doing Life: A Biography of Elizabeth Jolley, University of Western Australia Press, 2008, p. 239
[10] Maurilia Meehan's website
[11] Rosemary Sorensen, 'The Power of the Prize', The Australian, 16 June 2007 (electronic database edition)
[12] Jill Kitson, 'My Brilliant Award', 24 Hours Magazine, April 1996, p. 66
[13] Personal communication
[14] Mark Whittaker, 'Franklin Judge Quits over Breach of Will', The Australian, 25 June 1991, p. 3
[15] Personal communication
[16] Harry Heseltine, In Due Season: Australian Literary Studies: A Personal Memoir, Australian Scholarly Publishing, 2009, pp 174–75
[17] Personal communication
[18] Williams, 'Missing the Point'
[19] Heseltine, The Most Glittering Prize, p. 16
[20] Stephen Romei, 'A Pair of Ragged Claws' blog, 21 April 2010
[21] Eleni Pavlides, 'Edith & Helen: Reading Nation in the 1990s', Australian Literary Compendium: The Journal of Australian Writers and Writing, 1, May 2010, p. 18
[22] Jill Roe, Stella Miles Franklin: A Biography, Fourth Estate, 2008, p. 261
[23] Roe, Stella Miles Franklin, p. 263
[24] Roe, 'Franklin, Stella Maria Sarah Miles (1879–1954)'
[25] Jill Roe (ed), My Congenials: Miles Franklin and Friends in Letters, 2nd edn, 4th Estate, (1993, 2010), p. vii
[26] Miles Franklin, Laughter, Not for a Cage, Angus and Robertson, 1956, p. 213
[27] Franklin, Laughter, Not for a Cage, p. 222
[28] Kitson, p. 65
[29] Jane Sullivan, 'It's Not Enough to be Excellent', The Age, 20 April 2006 (electronic database edition)
[30] Jacqueline Kent, A Certain Style: Beatrice Davis: A Literary Life, Viking, 2001, p. 251, pp 120–21
[31] Heseltine, The Most Glittering Prize, p. 82
[32] Personal communication
[33] Colin Roderick, Miles Franklin: Her Brilliant Career, Rigby, 1982, p. 169
[34] Roe, My Congenials, letter from Miles Franklin to Beatrice Davis, 30 September 1952, p. 690
[35] Personal communication
[36] Roe, Stella Miles Franklin, p. 561
[37] Susan Lever, 'The Challenge of the Novel: Australian Fiction since 1950', in Peter Pierce (ed), The Cambridge History of Australian Literature, Cambridge University Press, 2009, p. 498
[38] Charles Lock, 'Continentally Shelved', Australian Book Review, April 2011, pp 10–11.
[39] Williams, 'Missing the Point'
[40] Gelder and Salzman, After the Celebration: Australian Fiction 1989–2007, Melbourne University Press, 2009, p. 6
[41] Personal communication
[42] Personal communication
[43] Rosemary Sorensen, 'The Overflow', The Australian, 9 May 2005 (electronic database issue)
[44] Jill Roe, Letter to the editor, Australian Book Review, September 2010, p. 6
[45] Personal communication
[46] Stephen Romei, 'A Pair of Ragged Claws' blog, 17 March 2011
[47] Personal communication
[48] Personal communication
[49] Personal communication
[50] Kerryn Goldsworthy, in James Bradley, 'City of Tongues' blog
[51] Ken Gelder and Paul Salzman, After the Celebration, p. 128
[52] Personal communication
[53] Richard Nile, The Making of the Australian Literary Imagination, UQP, 2002, p. 103
[54] Frank Moorhouse, 'Miles Franklin Award Speech', Dotlit, 2, 2, November 2001
[55] Sorensen, 'The Power of the Prize'; see also Perry Middlemiss, 'Miles Franklin'
[56] Personal communication
[57] Gelder and Salzman, After the Celebration, p. 102
[58] 'Miles Franklin Literary Award 2008', The Trust Company
[59] Nicholas Jose, 'Australian Literature Inside and Out', Barry Andrews Memorial Address, Journal of the Association for the Study of Australian Literature (Special Issue: Australian Literature in a Global World), p. 4
[60] Geordie Williamson, 'Eyes on the Prize', Australian, 14 June 2008 (online edition)
[61] Nile, The making of the Australian Literary Imagination, p. 97
[62] Mark Davis 'The Decline of the Literary Paradigm', Heat 12, new series, November 2006, p. 103
[63] Pavlides, 'Edith & Helen', p. 17