Honey Brown
Laurie Steed
Friday, 05 June 2020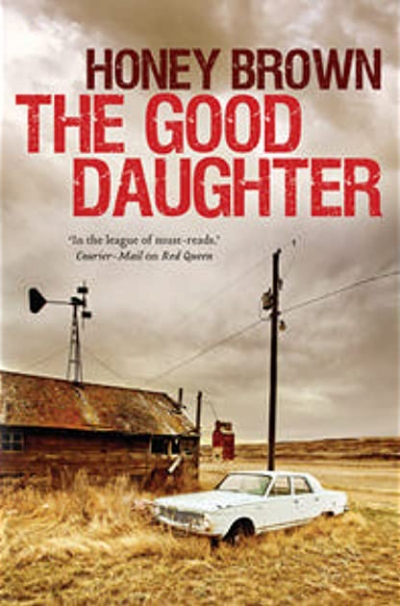 At its best, popular fiction is almost cinematic. As readers, we know what to expect but still gasp in awe as the rug is pulled from under us in pursuit of thrills, chills, and narrative twists. Honey Brown's second novel, The Good Daughter, is a fine example of the modern ethos. It reads like a classic girl-gone-bad screenplay. Rebecca Toyer, from the wrong side of the tracks, meets Zach Kincaid, a rich boy with skeletons in his closet. They are drawn together, but family secrets threaten to drive them apart. When Zach's mother goes missing, Rebecca is implicated in her disappearance. During the course of the narrative, she encounters drug dealers, crooked cops, and her fair share of sex, lies, and betrayal. Zach struggles to cope with his family legacy. From early on, he is the powder keg that threatens to ignite the book's narrative.
...
(read more)
Alan Vaarwerk
Wednesday, 21 March 2012
In After the Darkness, the third novel by Victorian writer Honey Brown, suburban couple Bruce and Trudy Harrison have their lives upended by a brutal attack while holidaying on the Great Ocean Road. This is only the tip of the narrative iceberg. Indeed, their ordeal at the hands of an opportunistic psychopath happens with such speed that the reader feels as disoriented as the victims d ...