Archive
Dorothy Porter
Wednesday, 25 September 2019
We were never married, Dido.
Cease weeping, let me leave and agree
we both knew real spouses.
Even as the ghost of my precious wife passed
through my clutching arms like mist

Monday, 23 September 2019
Never far from one's mind these days, the events of September 11, 2001, and their direct aftermath in Afghanistan and elsewhere, had to be prominent in this month's issue of ABR, such is their complex resonance and ubiquitous iconography. To complement Morag Fraser's essay in this issue on the consequences of 'September 11' for civic ...
Morag Fraser
Monday, 23 September 2019
Primo Levi, in two interviews given almost twenty years ago*, set a standard of critical sympathy that is not only exemplary, but peculiarly apt to the fraught debate about the post-September 11 world and the USA's place and reputation within it.
Kerryn Goldsworthy
Monday, 23 September 2019
At seven o'clock on the morning of 2 February 1999, I was due at the Memorial Hospital in North Adelaide to relieve my older sister at my mother's bedside, where she had been all night. The alarm was set for six. At five-thirty, I was woken by the phone; my mother had died, as we had known for a couple of days that she would, from complications following a cerebral haemorrhage.
...
(read more)
Dennis Altman
Monday, 23 September 2019
The New York City Opera could not have known when they programmed a revival of John Philip Souza's The Glass Blower just how appropriate it would be post-September 11.
...
(read more)
Clive James
Monday, 23 September 2019
Advertisements asked 'Which twin has the Toni?'
Our mothers were supposed to be non-plussed.
Dense paragraphs of technical baloney
Explained the close resemblance of the phoney
To the Expensive Perm. It worked on trust.
...
(read more)
Dorothy Porter
Monday, 23 September 2019
It's the silence. Even by the river, my ears are straining. It's the silence. At this moment it's a warmish humid silence with the grass outside lushly mesmerising the eye.
...
(read more)
Daniel Thomas
Monday, 23 September 2019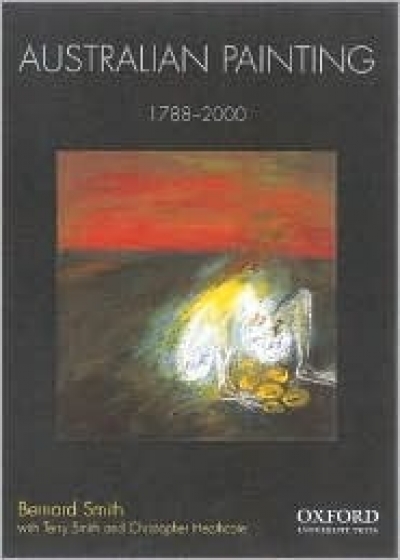 Bernard Smith gave us Australian art. Before him, the subject was not part of our cultural discourse. We knew and could place the work of Michelangelo and Monet but not that of Eugene von Guérard, Tom Roberts or Grace Cossington Smith.
...
(read more)
Ian Holtham
Monday, 23 September 2019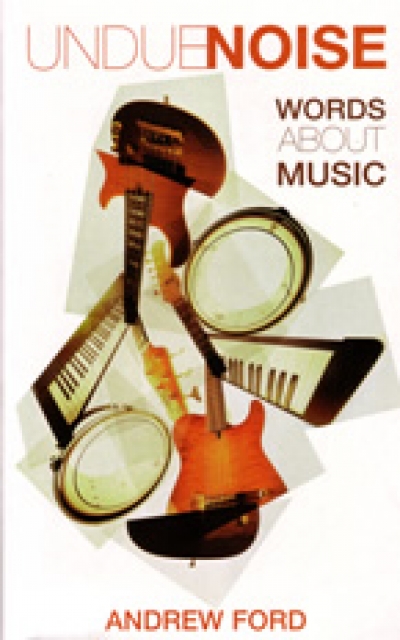 In his opening sentence, Andrew Ford explains that, 'The seventy-something pieces in this volume were written over fifteen years for a range of publications and occasions'. Indeed, in the sixty-eight titles that constitute Undue Noise, forty-four of which began life in the ABC organ 24 Hours, Ford confronts us as critical theorist, copious reviewer of music, text and film, diarist, sleeve note writer, radio commentator and university lecturer.
...
(read more)
Peter Craven
Monday, 23 September 2019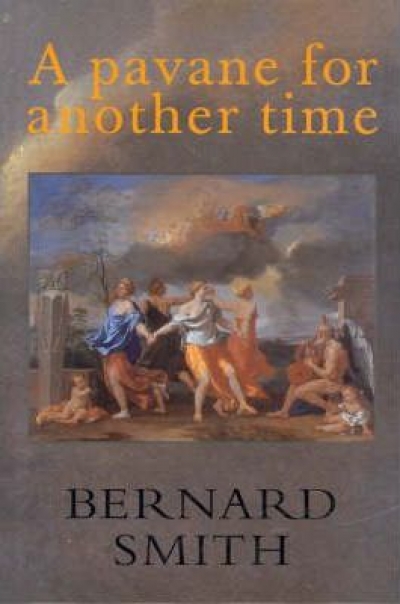 It's a Proustian title, or at any rate a Powellian one, that Bernard Smith has produced for this memoir of his life in the long-ago 1940s, and, yes, there on the cover is Anthony Powell's hero, Poussin. That's doubly appropriate because one of the more vivid figures (though also one of the more saturnine ones) in this remembrance of things past is Anthony Blunt, great scholar of Poussin's work, master spy, eminent director of the Courtauld and critical educator of the Young Bernard.
...
(read more)