Rodney Hall
Early success is no guarantee of a book's continued availability or circulation. Some major and/or once-fashionable authors recede from public consciousness, and in some cases go out of print. We invited some writers and critics to identity novelists who they feel should be better known.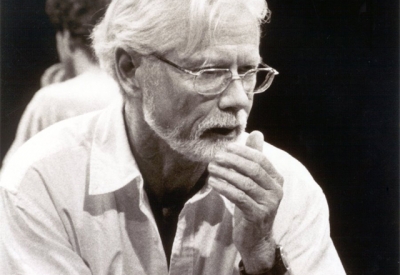 I write for a reader, any reader – just one – who is willing to participate on a creative level in the experience of my book. I do not plan my novels, and I think if I ever did I would lose interest in finishing them. Nor do I ever alter the order in which the narrative unfolds. Otherwise, how would I keep track of what my reader knows and doesn't know? I don't care about plot. Instead, the aim is to transmogrify experience. What drives me is the music of the sentence. It's all about a shared energy with the reader. That's what fires me up.
...
(read more)
The Most Beautiful World is somewhat of a conundrum at first look. I spent a long time trying to penetrate the surface of this latest book of poetry by Rodney Hall. I had just been reading his exciting, original, and well-sustained novel Just Relations, I guess I was looking for the same excitement here. It didn't arrive on schedule.
...
(read more)