Polish director Pawel Pawlikowski's Cold War picked up a slew of prizes at the recent European Film Awards, and is already being talked about as a major contender for this year's Academy Award for Best Foreign Language Film, a prize he won with his previous film, Ida (2015).
The Cold War from which the film takes its title lasted the best part of half a century and impacted upon the lives of millions. Rather than summoning the broad sweep of history, Pawlikowski has chosen to fashion his story in miniature. For him, the political clearly lies with the personal. The fact that his modest tale of ill-starred lovers, set between the years 1949 and 1964, is able to resonate across such a broad canvas is a remarkable achievement, particularly given its running time of a shade under ninety minutes.
---

---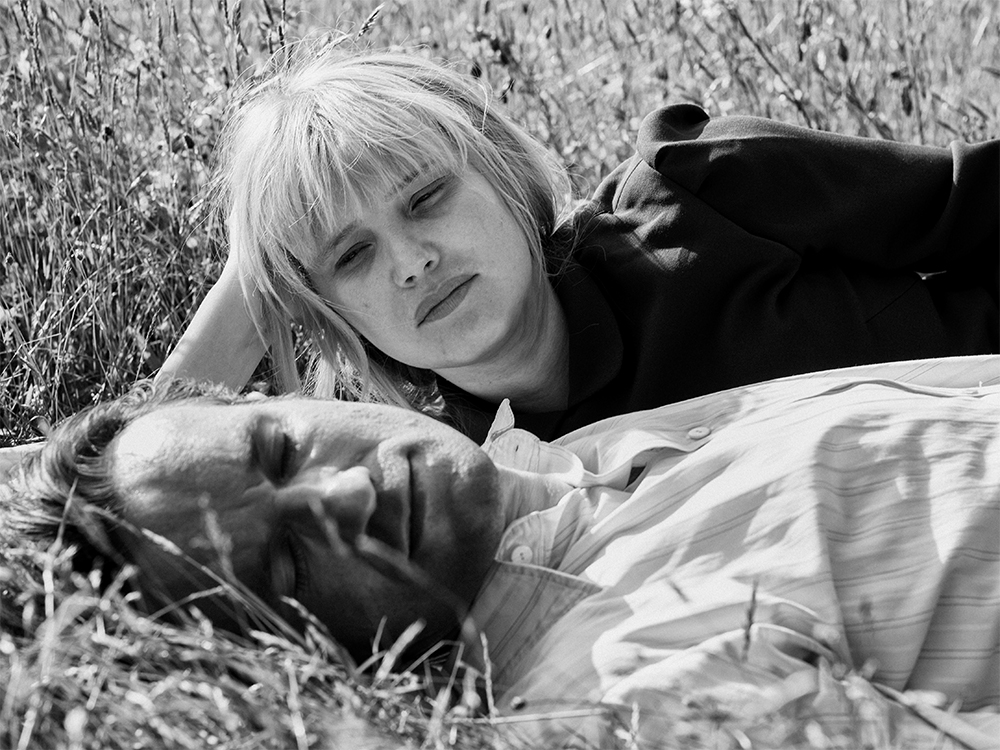 Joanna Kulig as Jula and Tomasz Kot as Wiktor in Cold War (Palace Films)
The film begins with a series of vignettes depicting elderly Polish villagers singing and playing traditional folk songs. It turns out these are being recorded by folklorist and composer Wiktor (Tomasz Kot) as source material for future performance by a national troupe of young singers and dancers being assembled under his musical direction. These young hopefuls arrive by truck at a run-down country estate to prepare for auditions, and, for those chosen, month-long rehearsals. When the headstrong Zula (Joanna Kulig) auditions for Wiktor and his colleague Irena (Agata Kulesza), she demonstrates an attitude and presence that more than compensates for any vocal deficiencies. Despite Irena's hesitancy, Wiktor finds himself immediately drawn to her.
Already in these opening scenes Pawlikowski sets up the dichotomy between traditional Polish rural life and a new industrialised Poland emerging out of post-war ruins. The shots of village life resemble old documentary footage, and are framed in stark contrast to the polished performances by Wiktor's folk troupe performed before sophisticated urban audiences. These performances strive for a 'fake' authenticity, recreating satisfying scenes of a way of life that is fast vanishing under the new communist regime.
After their initial tryst, Wiktor's and Zula's relationship proceeds to ricochet across time and place, criss-crossing borders from Warsaw to Berlin, Paris to Zagreb. The increasing politicisation of Polish culture, which sees odes to Stalin added to the troupe's performances, leads Wiktor to defect during a tour to East Berlin. When Zula fails to meet him at the designated crossing point, it inaugurates a pattern of behaviour whereby Wiktor and Zula, increasingly haunted by exile, come to learn that they can neither live together nor apart.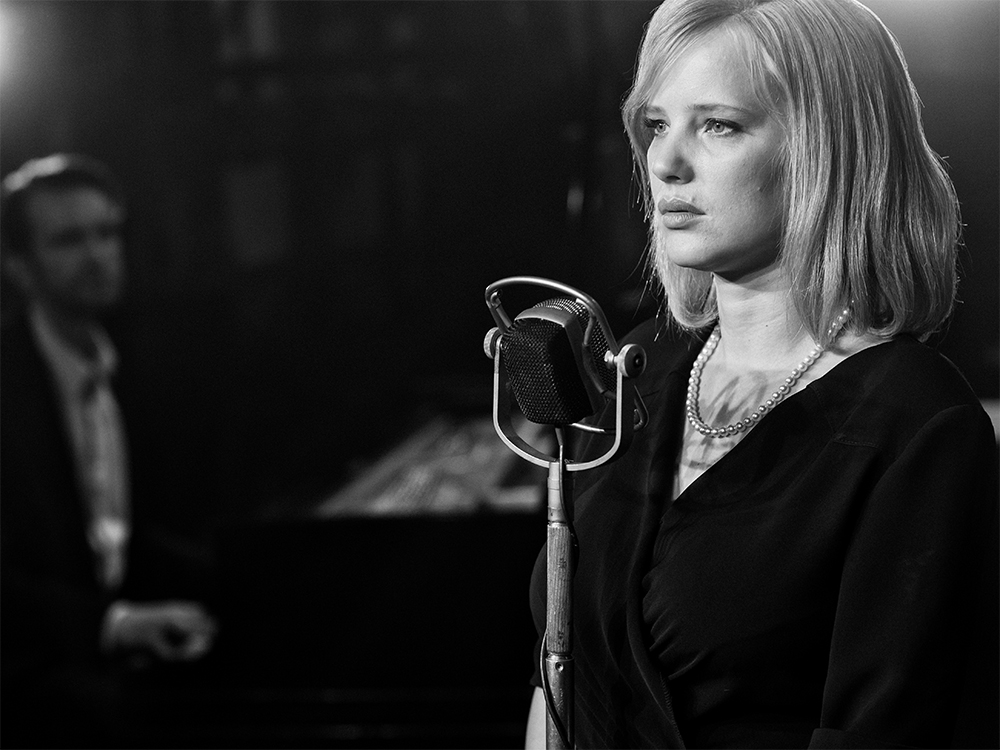 Joanna Kulig as Jula in Cold War (Palace Films)
Cold War is blessed by the ravishing cinematography of Lukasz Żal, whose crisp use of black and white, along with the use of Academy ratio, lend the film a striking period look. When Wiktor turns up playing piano in a Paris jazz club, the musical scenes are filled with the same charged excitement of early French New Wave films. In an amusing scene, Wiktor, succumbing to despair, hammers away atonally at the keyboard, literally inventing free jazz, while his bandmates look on with resignation.
Actress Joanna Kulig, who has worked previously with Pawlikowski, delivers an astounding performance as Zula, a role that requires her to transition from plucky teenager to Parisian chanteuse to Communist Party-wife and inveterate drunk. The tightly choreographed scenes of her folk dancing in film's first half are later counterbalanced by her lascivious dance across the floor of Wiktor's club to the sounds of Bill Haley's 'Rock Around the Clock', a sure sign that change was in the air, and youth on the move. Kulig, luminous on screen at every turn, recalls the sultry performances by a young Jeanne Moreau. Tomasz Kot's Wiktor, on the other hand, is all chiselled features and brooding demeanour, with just enough frailty to be believable when Zula accuses him of being less of a man in exile than in his homeland.
The film's other central collaborator is jazz composer Marcin Marsecki, whose musical score comprises arrangements of traditional folk songs, swinging jazz, torch songs, and Latin rumbas, much of it performed by Marsecki or by Kulig. The sudden bursts of energetic music interspersed throughout the film exquisitely punctuate the film's darker moments.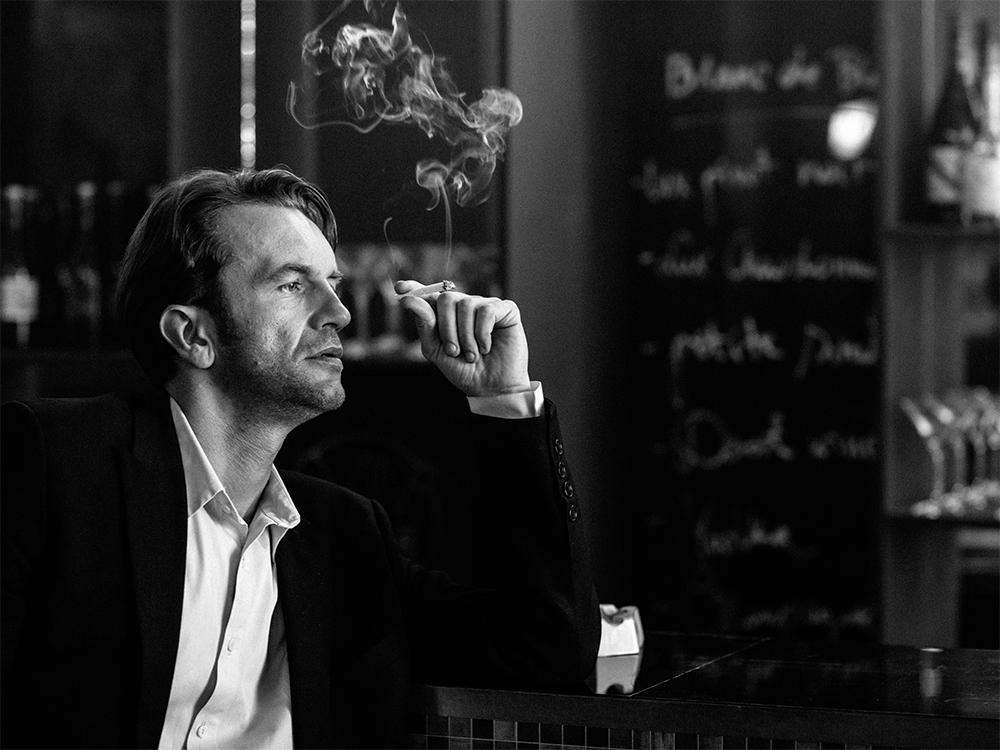 Tomasz Kot as Wiktor in Cold War (Palace Films)
Pawlikowski's film is largely constructed around a sequence of brief stand-alone scenes. Little backstory is provided, and few details emerge as to what takes place in his character's lives when they are absent from the screen. His is predominantly a cinema of images that achieves its storytelling by means of an episodic layering of detail rather than via straightforward narrative. In this way, he operates more as poet than novelist. Many scenes in the film are both haunting and memorable, resonating long after viewing: Zula floating downstream in a river, with just her face and hands showing above the waterline, singing; or a slow camera pan through a bombed and dilapidated church, a pair of eyes staring out from a faded fresco.
Pawlikowski has stated that Cold War was inspired by his parents, who share the same names as the film's lead characters. Like their fictional counterparts, they too fled Warsaw, making a new life in England and Germany. Both died in 1989, before the Wall came down. Pawlikowski initially intended his film to be about them; but in the end made the decision to fictionalise their story, retaining only their names. His film, steeped in nostalgia, is nevertheless a heartfelt testimonial, not just to the lives of his parents, but to the lives of many others whose stories remain untold.
---
Cold War, directed by Paweł Pawlikowski, is in cinemas from 14 December 2018.
ABR Arts is generously supported by The Copyright Agency's Cultural Fund and the ABR Patrons.