We all love redemption movies. The twist in Boy Erased is that redemption comes by escaping religion rather than discovering it. Garrard Conley is a nineteen-year-old college student who grew up in a fundamentalist Baptist family in Arkansas. When his parents discover his homosexuality, they pressure him into attending a Christian conversion camp, where he lasts twelve days before fleeing. In 2016, Conley published a memoir (Boy Erased) which detailed his experiences.
Film producer Kerry Kohansky-Roberts put the idea for filming Conley's book to Joel Edgerton, who says the story resonated with his own background: 'Because I was straight. I just flowed into the normal slipstream of my teams. Whereas Garrard was viciously outed, and his life took a very serious and different turn' (Sunday Age, 4 November 0218).
Conley's book is part memoir, part polemic. Edgerton, who both wrote and directed the film, has managed to combine both strands successfully. (With a brooding creepiness, he also plays the role of the 'therapist' Victor Sykes, who runs the Love in Action centre.) This is a message film, but it is also the story of a boy's complex relations with his parents, played brilliantly by Nicole Kidman and Russell Crowe.
Kidman seems to have morphed from the ingénue of Moulin Rouge to the perfect mother figure; there are some parallels here to her role in Lion. Crowe relishes the slide into middle age, playing the part of the part-time pastor and car dealer who struggles between his faith and his genuine love for his son. If anything, the parents are too sympathetic; I would have liked Edgerton to be tougher in his depiction of the deep prejudices that are disguised in the name of God.
The film is held together by Lucas Hedges, best known for his role in Manchester by the Sea. Garrard's struggles to come to terms with sexual desires that conflict with all he has been taught are shown through flashbacks to several encounters. The first, when he is seemingly raped by a fellow student (Joe Alwyn), I found rather unconvincing; the second, a passionless night with the worldly Xavier (Theodore Pellerin), too idyllic. But Hedges is convincing precisely because so much seems held in, which make his occasional outbursts of anger and frustration the more convincing. His growing awareness of the cruelty of the conversion program underlines the essential futility of the enterprise.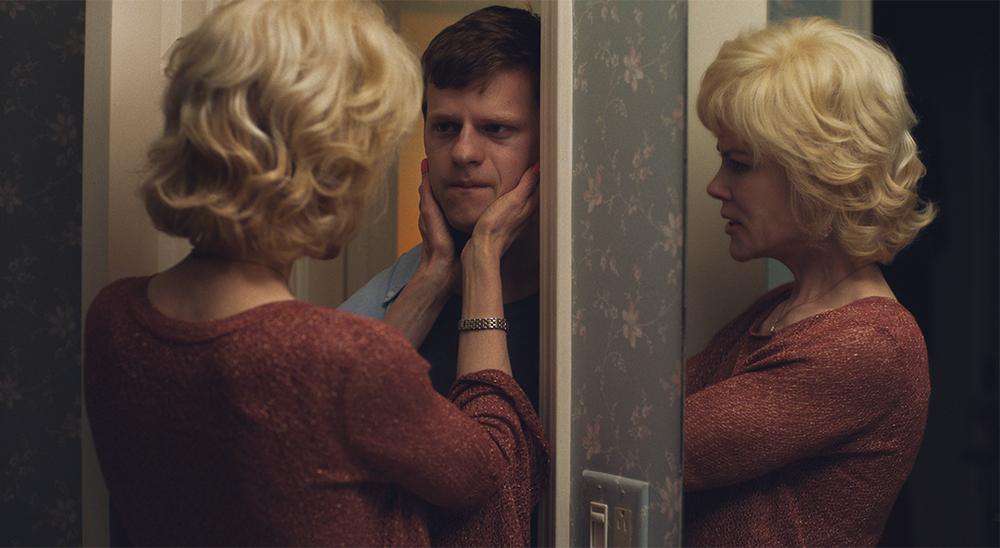 Lucas Hedges and Nicole Kidman in Boy Erased (Universal Pictures)
Much of the film takes place within the claustrophobic enclosure of the Love in Action centre, where inmates are constantly pressured to recant their sins in the name of God. There are some striking performances here, particularly from Flea, the bass player for Red Hot Chilli Peppers, and pop star Troye Sivan. The deliberate drabness of the Centre underlines the relentless psychological assault on the participants.
There is an underlying voyeurism and repression in the conversion program depicted here, leading to the suicide of one of the participants. A couple of women are included in the intake, which makes the constant exhortations to be 'real men' somewhat confusing. When one of them speaks of fingering the vagina of another woman, it's unclear if this is meant to shock or titillate the men in the program.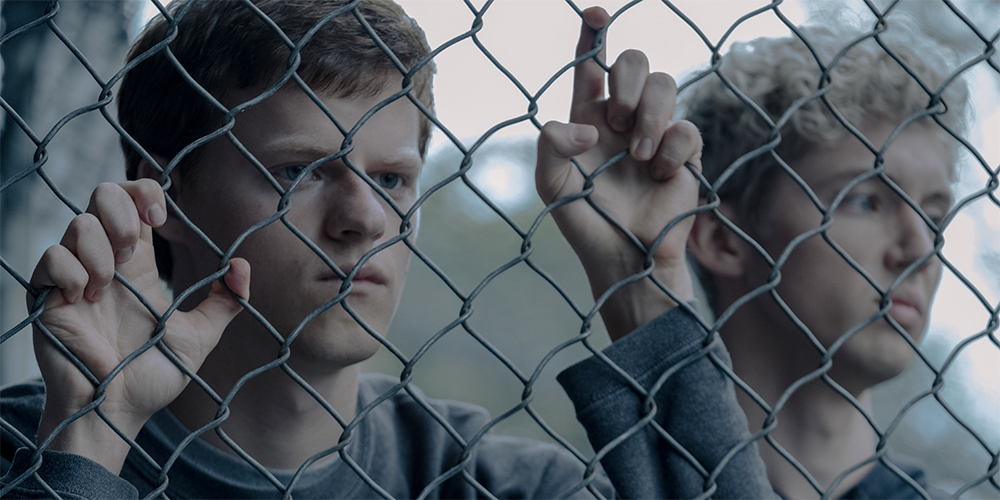 Lucas Hedges and Troye Sivan in Boy Erased (Universal Pictures)
The film leaps forward four years when Garrard flees the centre. Now he is a self-confident and successful gay man, living in New York with a promising career as a writer. The film ends with a confrontation between Garrard and his father, in which there are echoes of the final scene in Call Me By Your Name, except that here it is the son rather than the father who speaks of the necessity to accept love and speak truthfully.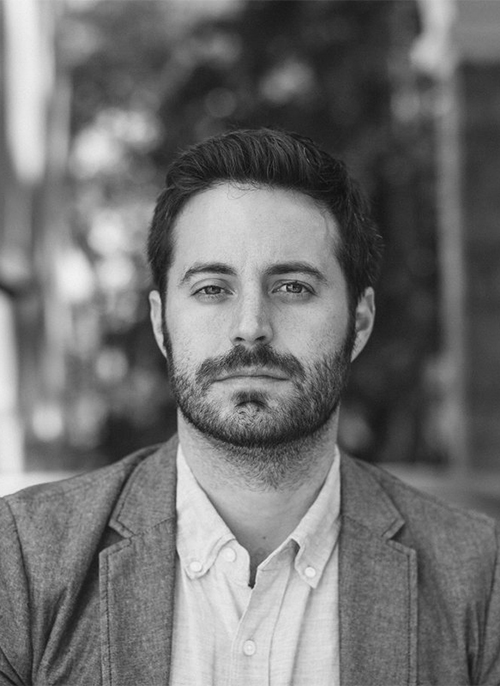 The real Garrard Conley (photo by Colin Boyd Shafer Photography)The real Garrard Conley is now, indeed, a successful writer who lives in New York with his husband; he is a much sought-after speaker. He was also Peace Corps volunteer in Ukraine. None of this we see in the film. Had Edgerton been less faithful to the book, he might have made a film that was more exciting and less earnest.
Boy Erased marks a successful Australian invasion of Hollywood, with a film whose director and two of its major stars are locals in an American movie. None of the US reviews seem to have remarked on this, which speaks well for their ability to adopt American accents, thankfully without too obvious an attempt to speak with a Southern drawl.
The film comes at a time when conversion therapy is becoming a matter for political debate in Australia, likely to intensify when the government finally tables its report on religious freedom. In October 2018, the Human Rights Law Centre released a report demonstrating the harm caused to people forced into 'conversion therapy' because of familial or religious pressures. (The report is accessible here.) One recent survey of LGBT Australians found their top priority for government action was to ban conversion therapy, as has already been done in a number of US states.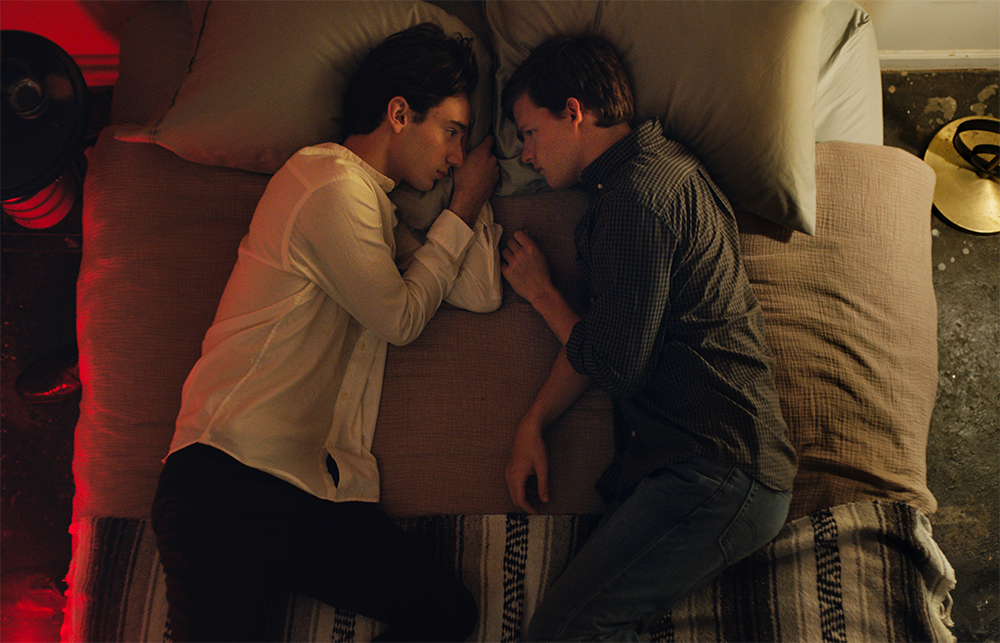 Théodore Pellerin and Lucas Hedges in Boy Erased (Universal Pictures)
The idea that deeply held sexual desires – or, indeed, one's sense of gender – can be altered through therapy, prayer, or punishment is central to a belief that anything that deviates from what Raewyn Connell has termed hegemonic masculinity is a problem. One does not have to hold that homosexuality is hard-wired – 'born this way', as Lady Gaga tells us – to recognise that sexual desires are more deeply rooted than simple matters of 'choice'. In the film, Viktor suggests that it is only a matter of behaviour, like choosing to play football. But this ignores the complex interplay of desire, behaviour, and identity that constitute our sexual selves.
Two people find redemption in the film: Garrard and his mother, who tells him that she will always regret succumbing to the pressure to send him to Love in Action. But we can't assume that this is the fate of most of the men we've seen struggling to overcome their sexual desires. Inevitably, the film circles back to Garrard's family and their final reconciliation. Despite the grimness of much of the film, it ends, as do all redemption stories, with the assurance that love will triumph. Would that were always the case.
Boy Erased (Universal Pictures), directed by Joel Edgerton, 114 minutes, is released on 8 November 2018.
ABR Arts is generously supported by The Copyright Agency's Cultural Fund and the ABR Patrons