Stuart Skelton, a fine performer and strong, sensitive singer, is by nature and profession a Heldentenor. He is indeed heroic, not only in voice but in how he carries himself on stage. His Wagnerian heroes – Parsifal, Tristan, Lohengrin and Siegmund in Die Walküre – emerge as strong and supple clarion calls perfectly suited to his strong and noble technique. But I think also of Skelton's portrayals of such anti-heroes as Peter Grimes, beneath whose bluffness lies a fragile, disturbed mind, or other social misfits, including Laca, in Janáček's Jenůfa, Hermann, in Tchaikovsky's Queen of Spades, and Guido, in Zemlinsky's Eine florentinische Tragödie.
Not for Skelton (nor for any quality singer who can be mentioned in the same breath) the easy path to performance. Not for him the stand-and-deliver, pocket-the-fee-and-move-on approach. He is too committed an artist for that. With Skelton, one always has the feeling he has taken infinite pains, as much with the consideration of what he performs as with its preparation and execution.
For all of these reasons, I had high hopes that Skelton's recital – his first in Australia, according to his website – would be something to treasure. In the event, although there were more than a few treasurable moments, I felt an underlying sense of the piecemeal and, at times, awkwardness. Recitals, almost subconsciously, should have an underlying momentum that involves performers and audience. This was there, but inconsistently so.
At some times, Skelton essayed music and text with beauteous attention and subtle dynamics; but at other times, he was coarse, approaching a stentorian bellow like a pipe organ on full swell. Similarly, Richard Peirson's piano accompaniment, which seemed more dutiful than inspired, often varied in mood, from the lyrical to abrupt, like a series of fast gear-changes.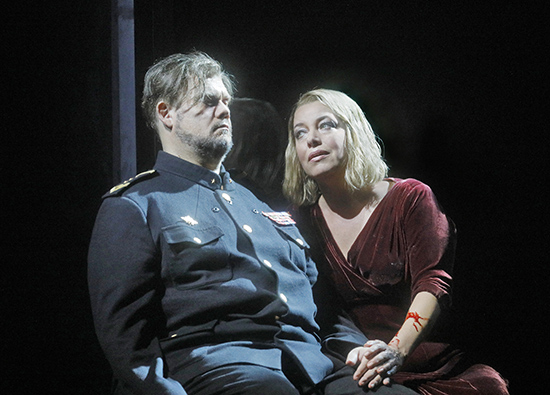 Stuart Skelton and Nina Stemme in the Metropolitan Opera's Tristan und Isolde (photograph by Ken Howard/Metropolitan Opera)
Perhaps Skelton is not yet as comfortable with recitals as he is with opera and concerts. After all, the solo song recital is opera laid bare. There is no orchestra to cushion the sound; no other voices to complement or distract; no visual concealments of fancy costume and wig or a set to hide behind. Just two people, singer and pianist (three, if you count the page-turner), on a large wide stage, facing the music and the audience.
The program, primarily of songs of romance and longing, was a United Nations of composers and languages: English (three songs by Percy Grainger), French (four of Liszt's settings of verses by Victor Hugo), German (Wagner's Wesendonck Lieder, and Korngold's Vier Abschiedslieder), Spanish (Joaquín Turina's rarely heard Poema en forma de Canciones) and … Icelandic.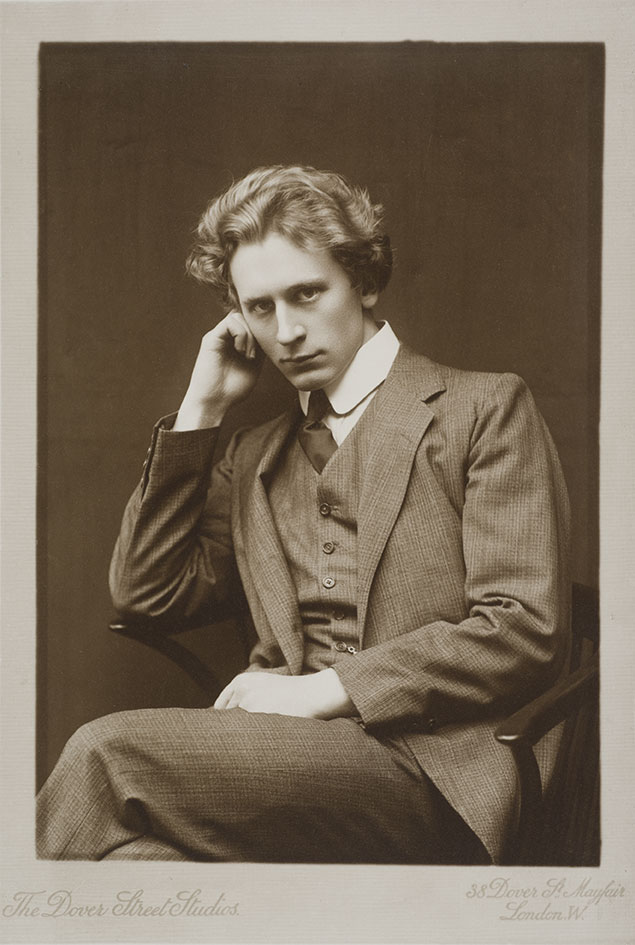 Percy Grainger (credit: The Grainger Museum)Icelandic? Well, as Skelton told us, this was the night for his first foray into that language, a journey inspired by his future father-in-law. He sang four songs, one each by Jón Þórarinsson (1917–2012) and Sigfus Einarsson (1877–1939), and two by Sigvaldi Kaldalóns (1881–1946). The loveliest, most atmospheric, song was Kaldalóns' Ave Maria, a setting of an Icelandic poem rather than the more familiar text we know from Schubert.
The Grainger songs started the program well, especially his inspired setting of Hard-hearted Barb'ra (H)Ellen (its few final stanzas unaccountably missing from the printed program), which Skelton delivered in true storytelling style. The Liszt songs, before the interval, were less successful; lots of emotive display, but not, to my mind, reaching the emotional heart of Hugo's wistfully scented text.
Skelton was back in his element with the five Wesendonck songs, as he well might have been, since two of them, Im Triebhaus and Traüme, are embryonic precursors to the mighty Tristan to come. (I should mention that the Wesendonck songs, in Felix Mottl's orchestral version, is on Skelton's new album, Shining Knight, on ABC Classics.)
The four Korngold songs of farewell that followed were, as one expects of this intriguing composer, heart-on-the-sleeve, yet all the more enticing because of it.
The most interesting item (apart from the Icelandic bracket) was the Turina cycle of 1917, which is contained to the point of having its own extended piano introduction, or dedicatoria, evocatively played by Peirson. The four songs are florid, heartfelt, and suffused with Iberian character and charm. But it took until the last song, Las local por amor (Mad for love), for things to catch fire. There was just one encore (wise, considering the challenging repertoire that preceded it), Brahms's refulgent setting of Mondnacht. Its intensity and inner glow were especially rewarding on this wet and chilly Melbourne night.
Stuart Skelton was in recital at the Elisabeth Murdoch Hall, Melbourne Recital Centre on 3 August 2018.
ABR Arts is generously supported by The Ian Potter Foundation and the ABR Patrons.