ABR is delighted to present regular cultural tours in partnership with Academy Travel. See below for information about upcoming tours or click here for information about past ones.
ABR Cultural Tour of Victoria
12–19 October 2022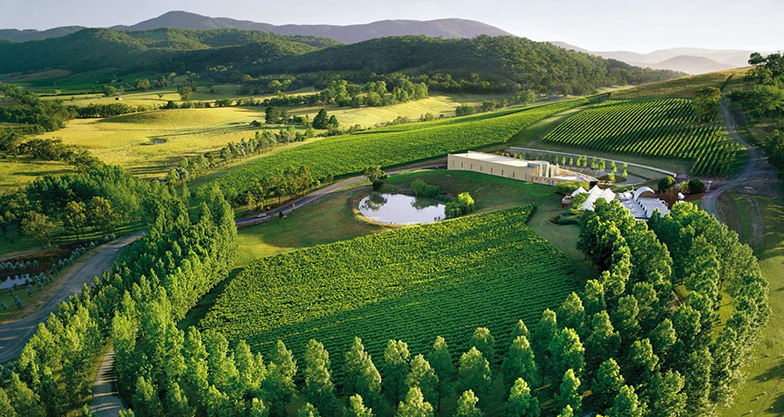 Australian Book Review and Academy Travel proudly present an eight-day tour of Victoria.
Victoria's Regional Galleries collectively provide a remarkable survey of Australia's heritage and its modern art. The story of these collections speaks to a wider arc in Australian history, from the pastoralists of the colonial period to the ambitious new cities of the Gold Rush, a belated recognition of the region's Indigenous heritage and the revival of interest in regional centres as destinations for the cultural traveller.
This tour takes you to eight major collections, from Australia's oldest regional galleries to wonderful modern and contemporary collections at Heide and TarraWarra. Visits to galleries are complemented with visits to historic sites, such as Maldon and Barwon Park, and the landscapes that have inspired generations of artists, from the Dandenongs, to the Mornington Peninsula and the distinctively Australian bush of the goldfields.
Peter Rose – Editor and CEO of ABR – will join the tour periodically – around the magazine's production cycle in Melbourne.
The tour will be led by Christopher Menz. He is a former art museum director and curator and has been leading cultural tours in Europe, the United States and Australia since 2013. He has considerable expertise and interest in the visual arts and music.
Visit the Academy Travel website for more information, and to book your place.
---
ABR Adelaide Festival Tour 2023
March 2023
Following on from our successful 2022 Adelaide Festival Tour, ABR and Academy Travel will be hosting another cultural tour to Adelaide to coincide with Adelaide Writers' Week and the best of the 2023 Adelaide Festival.
Exact dates and details to be announced.
ABR UK Tour 2023
May/June 2023
ABR will be conducting a cultural tour to the United Kingdom in May/June 2023. This tour follows on from our successful 2017 Cultural Tour to the UK.
Exact dates and details to be announced.
ABR Vienna Tour 2023
Late 2023
ABR will be conducting a cultural tour to Vienna in late 2023.
Exact dates and details to be announced.