We are pleased to name our first two ABR Rising Stars: Sarah Walker (Victoria) and Alex Tighe (New South Wales). Rising Stars – a new initiative supported by Creative Victoria and Create NSW – is intended to encourage outstanding young ABR writers and critics around the country. Sarah and Alex, who have made such an impression since first publishing with us, will receive a number of paid commissions over the next twelve months. With support from state governments, we hope to extend the Rising Stars program to other states.
Sarah Walker, who was placed second in the 2019 Calibre Essay Prize, told Advances:
In a cultural climate where intelligent, long-form writing is becoming increasingly rare, and where opportunities to establish a sustainable writing practice are dwindling,  ABR's commitment to supporting new writers is quite remarkable. As a young and emerging writer, I was surprised and gratified that the publication of my Calibre essay was only the beginning of a rich relationship with the magazine. To have been treated with such respect and care by ABR has been most validating. As a fledgling writer, being supported with well-paid publication opportunities and careful editing has been hugely important. As a freelance artist, the opportunity for a year of close editorial association through the Rising Stars program means the ability to create a sustainable writing practice, to find my feet in the industry, and to learn and grow as a writer. I am completely chuffed.
---
About Alex Tighe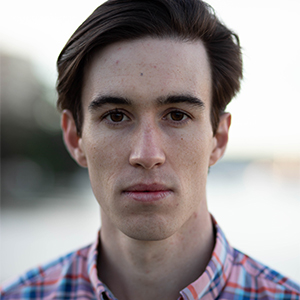 Alex Tighe is a writer and editor, and the winner of the University of Sydney's 2018 Wentworth Medal essay prize. He is the ABC / Kidney Health Australia's inaugural Mark Colvin Scholar.
Recent writing for ABR:
Review of Stop Being Reasonable by Eleanor Gordon-Smith
Review of Delayed Response by Jason Farman
Review of Net Loss by Sebastian Smee
About Sarah Walker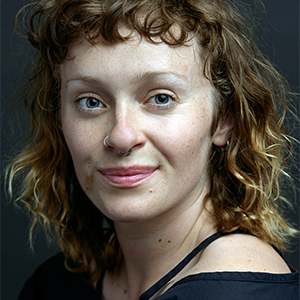 Sarah Walker is a Melbourne-based writer, photographer, and fine artist. In 2017 she won the Sydney Road Writer's Cup and the Sydney Road Storytelling Prize, and was a runner-up in the Darebin Mayor's Writing Award. She was runner-up in the 2019 Calibre Essay Prize.
Recent writing for ABR:
2019 Calibre Essay Prize (runner-up): 'Floundering'
Review of Gender Euphoria
Review of Oh No! Satan Stole My Pineal Gland!