Why do you write?
I write for a reader, any reader – just one – who is willing to participate on a creative level in the experience of my book. I do not plan my novels, and I think if I ever did I would lose interest in finishing them. Nor do I ever alter the order in which the narrative unfolds. Otherwise, how would I keep track of what my reader knows and doesn't know? I don't care about plot. Instead, the aim is to transmogrify experience. What drives me is the music of the sentence. It's all about a shared energy with the reader. That's what fires me up.
Are you a vivid dreamer?
I dream a great deal, sometimes waking midway through and plunging back in. I am very much against any attempt to interfere or interpret dreams (i.e. strip them of the intangible by imposing logic on what is intrinsically non-logical).
Where are you happiest?

Beside the sea on a windy day.
What is your favourite word?

Undumpish – as a transitive verb. It was said of Elizabeth I's court jester: 'Our Tarlton can undumpish her Majesty at will.' Irresistible.
Which human quality do you most admire?

Generosity.
Where would you like to have been born?
Canberra.
What is your favourite book?

The Autumn of the Patriarch, by Gabriel García Márquez.
And your favourite literary hero and heroine?

Tom Collins in Joseph Furphy's Such is Life, and Sophia Western in Henry Fielding's Tom Jones.
What, if anything, impedes your writing?

DVDs, opera, clubbing, the beauties of Melbourne, car problems, anxiety about money, bureaucracy (for example, Melbourne University recently declined to process payment for a guest lecture until I produced my passport!), despondency at the corporatised corruption of just about everything of social value.
How old were you when your first book appeared?

Twenty-six.
Of which of your books are you fondest?

They are all flawed offspring. All deeply felt. However, one of them did change my life – Just Relations – and this sets it somewhat apart.
In a phrase, how would you characterise your work?

Angela Carter said of it: 'Hall's characteristic tone is one of black glee.' That'll do.
Who is your favourite author?

O boy! Let's say Bruno Schulz. The Schubert of literature, master of seemingly effortless, humble, yet inexplicably magical effects.
How do you regard publishers?

Differently.
What do you think of the state of criticism?

Reviewers worldwide have conspired to spoil me with largely unguarded enthusiasm, but the booksellers and book-buyers have not been fooled.
If you had your time over again, would you choose to be a writer?

Choice was never part of it, really. Literature is an art form, not a profession. The books are what matter, not who wrote them. I don't regard writing as a career. It's a vocation, an addiction, an itch. Come to think – maybe if I chose I would choose to be a sculptor instead, taking out my frustrations on chunks of granite or firing up a furnace to cast colossal bronze statements by the tonne.
What do you think of writers' festivals?

Being a gregarious person, I always enjoy them. Yet, nearly every time, I leave feeling that I have failed to say what needed to be said: talking about the books in some way betrays what's best in them. This is something to do with performance and collective response. Fiction is essentially a private affair between writer and reader.
Do you feel artists are valued in our society?

Are you kidding!
What are you working on now?

A covert project. Deep secret. Of course it's fiction (the highest form of literature). Well, let's just drop a hint that it may subvert the worldwide triumphal march of Philistinism. That sort of thing.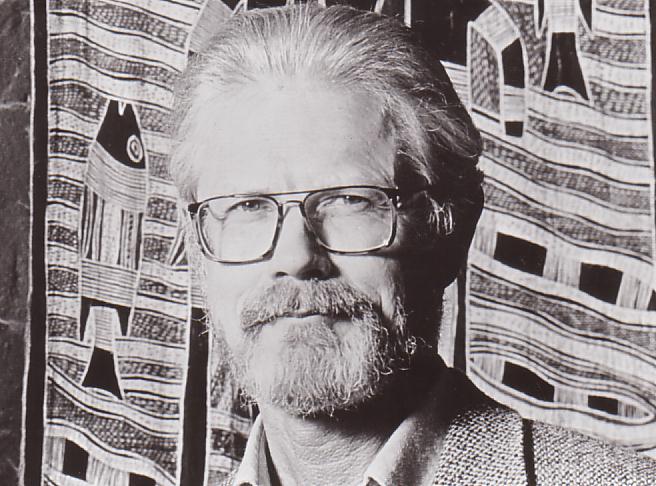 Rodney Hall is the author of more than thirty books. He has won the Miles Franklin Award twice, for Just Relations (1982) and The Grisly Wife (1994). Many of his novels and poems have been published internationally. An extract from his latest memoir, popeye never told you was published in the May 2010 issue of ABR. Rodney lives in Melbourne.